Those with an oily or dry scalp who experience dandruff, itchiness or irritation and are looking to nourish and moisturize hair strands and scalp to maintain scalp balance. 
This mask is highly concentrated in natural oils and hydrating ingredients such as Mango Butter and Coconut Oil, providing an intense hydration without weighing hair down or increasing oiliness. Ideal for all hair types.   
Restores scalp skin barrier

Protects hair follicles 

Reduces the appearance of flakes

Calms itchiness & irritation

Highly-concentrated formula

Supports growth
Intense Weekly Hydration
Scalp Flake-Relief Shampoo: Cleanses and opens hair cuticles
Scalp Flake-Relief Conditioner: Seals cuticles, preventing moisture loss
Scalp Flake-Relief Mask
Provides deep weekly hydration to opened cuticles and scalp, restoring the scalp skin barrier and soothing irritation
Why it's Important: Hydrating a dry or oily scalp prevents one of the main causes of dandruff- an overproduction of sebum
The Result: A regulated production of sebum and decreased appearance of adherent flakes.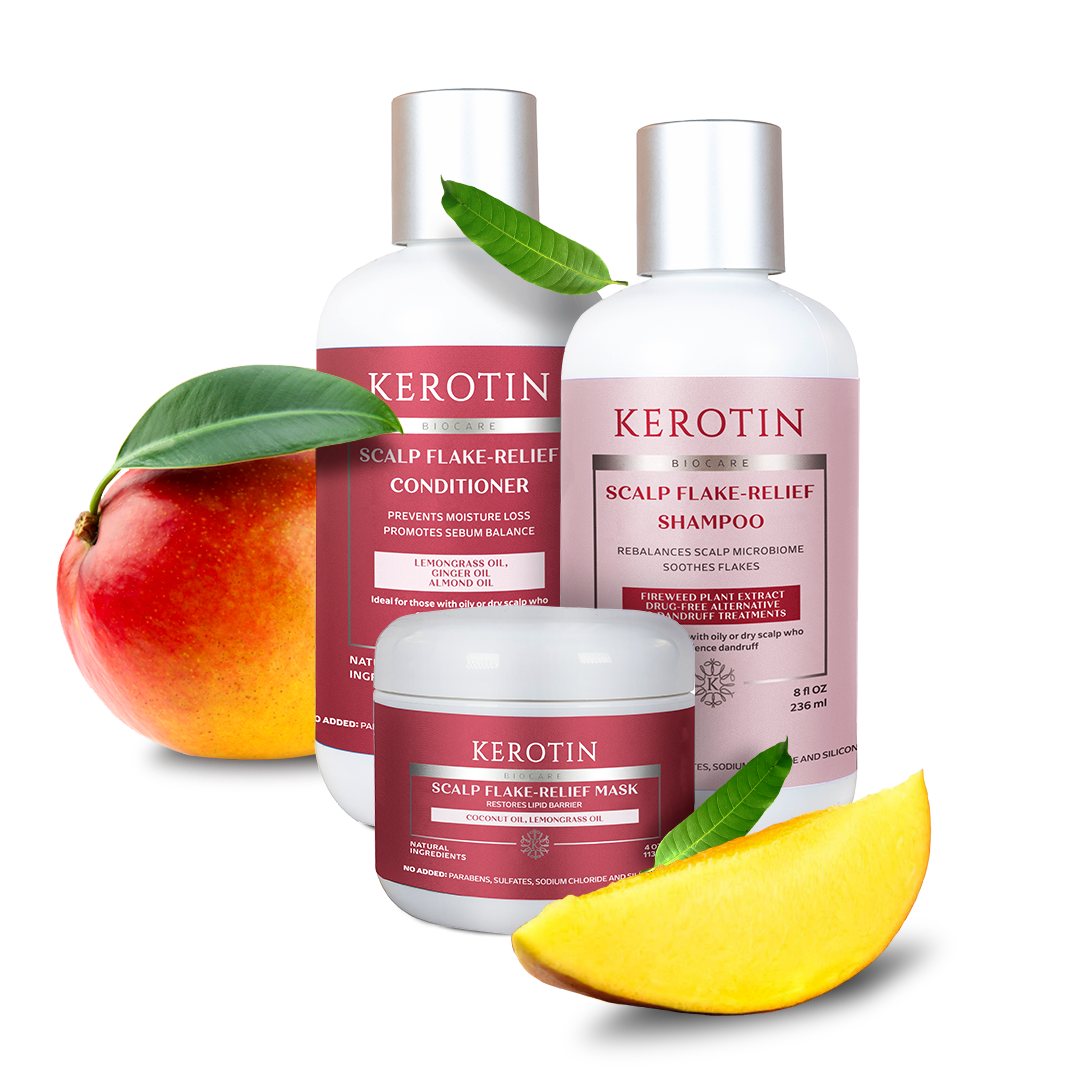 Water, Cetearyl Alcohol (and) Behentrimonium Methosulfate, Coconut Oil, Mango Butter, Cetyl Alcohol, Ceteareth-20, Meadowfoam Seed Oil, Almond Oil, Phenoxyethanol, Sorbic Acid, Caprylyl Glycol, Hydrolyzed Wheat Protein, Hydrolyzed Soy Protein, Hydrolyzed Corn Protein, Hydrogenated Ethylhexyl Olivate, Hydrogenated Olive Oil Unsaponifiable, Polyquaternium-7, Fragrance, LemonGrass Oil, Biotin, Sodium Gluconate, Ginger Oil.
Why is Scalp Health Important?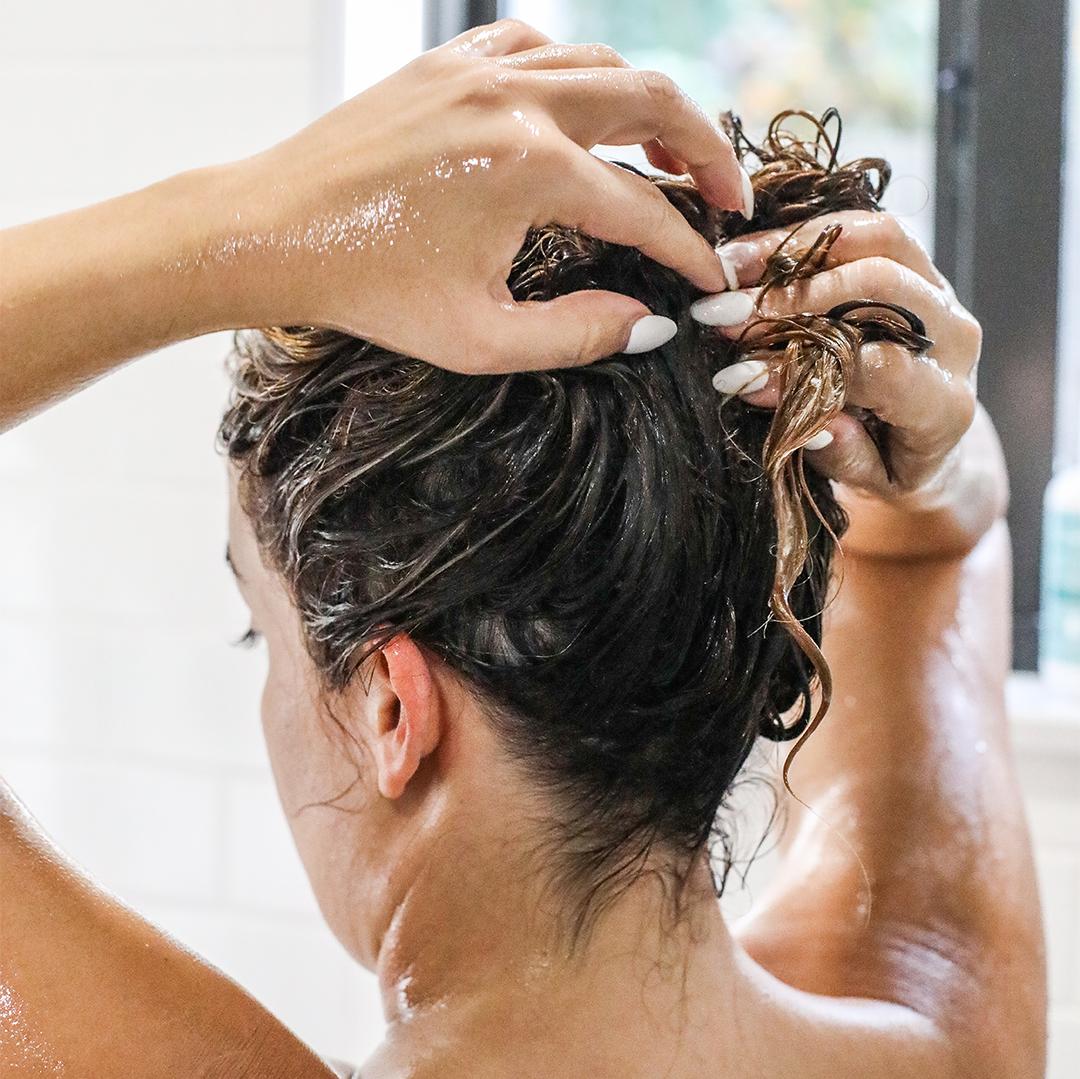 Scalp Health & Hair Growth
Your hair needs a healthy scalp like a flower needs healthy soil!
Environmental factors, overuse of styling products, chemicals and oxidative stress can block hair follicles and strip moisture from the scalp, eliminating healthy microorganisms.
This causes excess sebum (scalp oils) or dryness and the proliferation of bad bacteria and fungi, leading to dandruff, which prevents nutrients from being delivered to the hair follicles.
To conclude: Poor scalp conditions can lead to stunted growth, premature loss, thinning, weaker strands, lack of shine and poor hair health.
Use the Complete Scalp Flake-Relief Set
A 3-step method designed to maximize scalp health
Shampoo- Cleanses
Mask- Hydrates
Conditioner- Seals Moisture