Join the 100,000+ women who receive our special offers, hair tips, and news every week!
Enter your email now to join and receive 10% OFF your first purchase.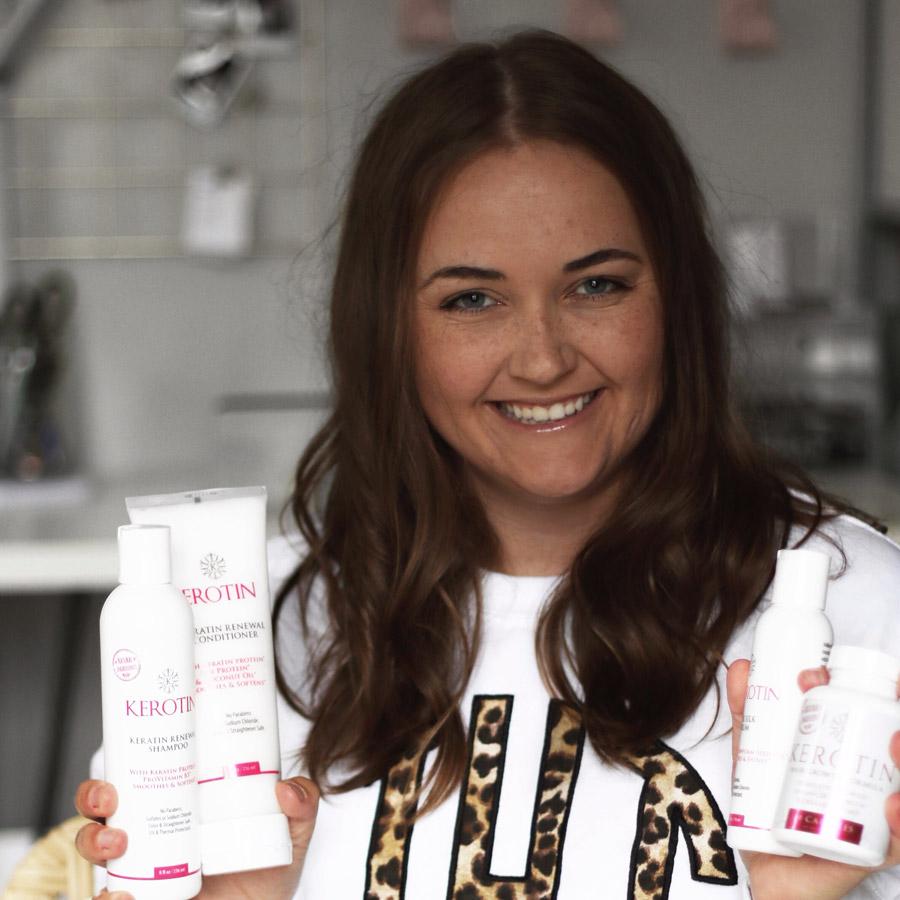 THINGS YOU SHOULD KNOW ABOUT
KEROTIN HAIR CARE
WELL THOUGHT PRODUCTS AND BUNDLES

- All of our products are designed to match your needs, wherever you are in your hair journey, and address your specific goals.

NATURAL INGREDIENTS

- Kerotin strives to provide you with the best hair care solutions while maintaining our line of products strictly drug free.

THOUSANDS OF HAPPY CUSTOMERS

- Kerotin has been helping women achieve their hair goals since 2015 with thousands of satisfied customers. Read our reviews!

COMPLETE HAIR CARE LINE

- We strive to help our customers achieve their goals, whatever they are. Check out our lines of Hair Growth, Damage Repair, Styling, and Eyelash & Eyebrow Growth products.

RELIABLE PRODUCTS DELIVERED TO YOUR DOOR

- All of our orders ship from the USA. All of our hair care products are made in FDA inspected and approved facilities.

FOR ALL HAIR TYPES

- Our products are made to address goals and help you during all the different steps of your hair journey. All of our products are designed to work great with all hair types.
Thousands of Happy Customers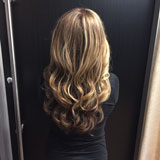 "Old Hair"? I Don't Think So! - Due to extreme stress about 3 years ago, I started to lose a lot of hair, which was very distressing. A hair stylist told me I had "old hair". That comment made me feel even worse. I tried different products until finally, I discovered Kerotin. My hair is now much stronger, healthier and grown several inches. I get compliments all the time. 
⭐️⭐️⭐️⭐️⭐️ Yvonne B - Results may vary from person to person.
Results Beyond Belief - I'm in my late 50's, and my hair has been through the ringer with coloring and highlights. Sometimes I would joke that there' more hair on my floor and in my sink than on my head, but not anymore! I've used the product for over 1 1/2 years and wouldn't be without out it now. My hair is longer and thicker than it's been in decades. Really, my hair was only this long before when I was 19. I use the oil before each shampoo, and I take the capsules daily. Long, strong and soft hair as I turn 60?? I would never have believed it!! Thank you so much for your great products! 

⭐️⭐️⭐️⭐️⭐️ Cindy L - Results may vary from person to person.
Very Happy With These Products - Since using the kerotin tables and oil, my hair as grown not as much has others said there's did... but my hair doesn't grow very fast normally but it's grown maybe a inch a months, and it is much thicker than normal always look and feels great, people always comment on how healthy my hair looks.... I've shared my oil with friends and clients, who are now also using it on a regular basis...
⭐️⭐️⭐️⭐️⭐️ Tracy L. - Results may vary from person to person.
I Love Kerotin so Much - I will never stop buying this product. I was having problems with my hair breaking off, well I tried every thing imaginable, nothing worked until I used Kerotin, and now my hair is healthy, beautiful, I am so obsessed with Kerotin.
Kerotin and I will never part. my true love 
⭐️⭐️⭐️⭐️⭐️ Denise F. - Results may vary from person to person.