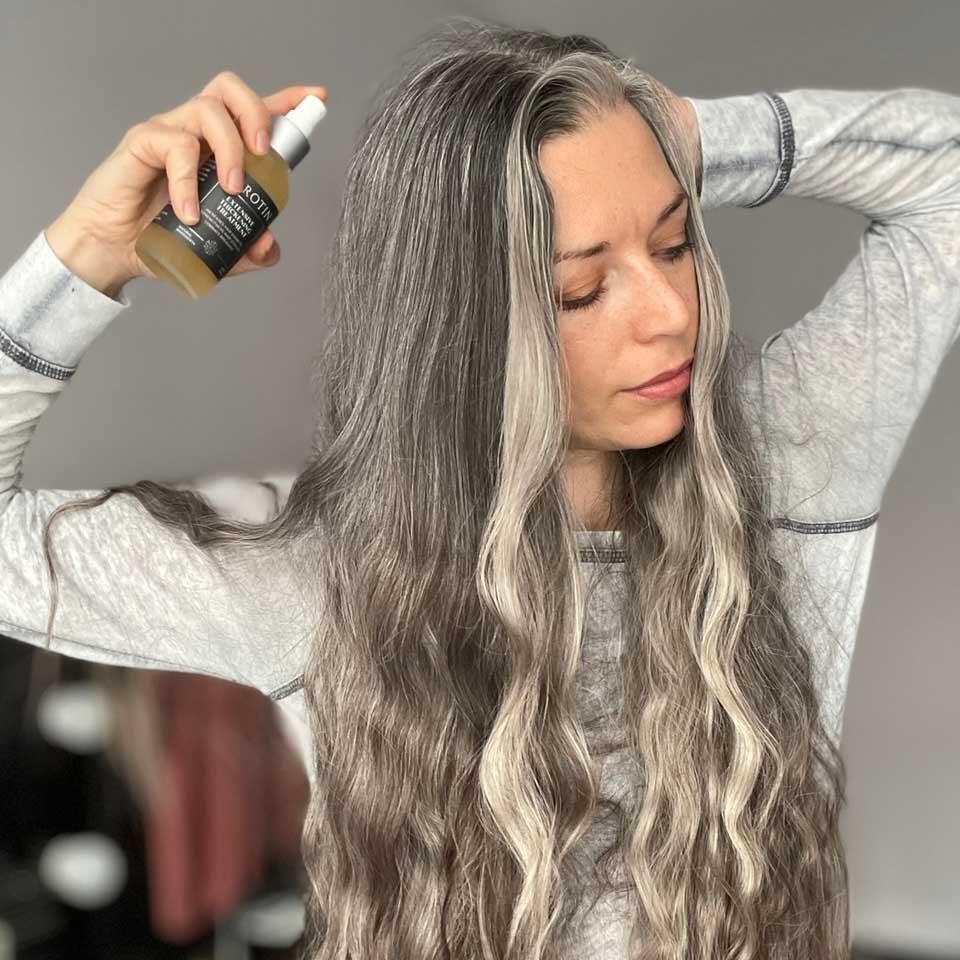 ABOUT KEROTIN
Kerotin is a self-care brand helping women successfully navigate change since 2015.
Women undergo many hair transitions throughout their lives: some intentional (e.g. stop coloring hair, transition to natural hair), some unintentional (e.g. hormonal changes, aging).
Our goal is to guide, educate and offer the best products to help all women achieve their self-care goals as they go through their journeys.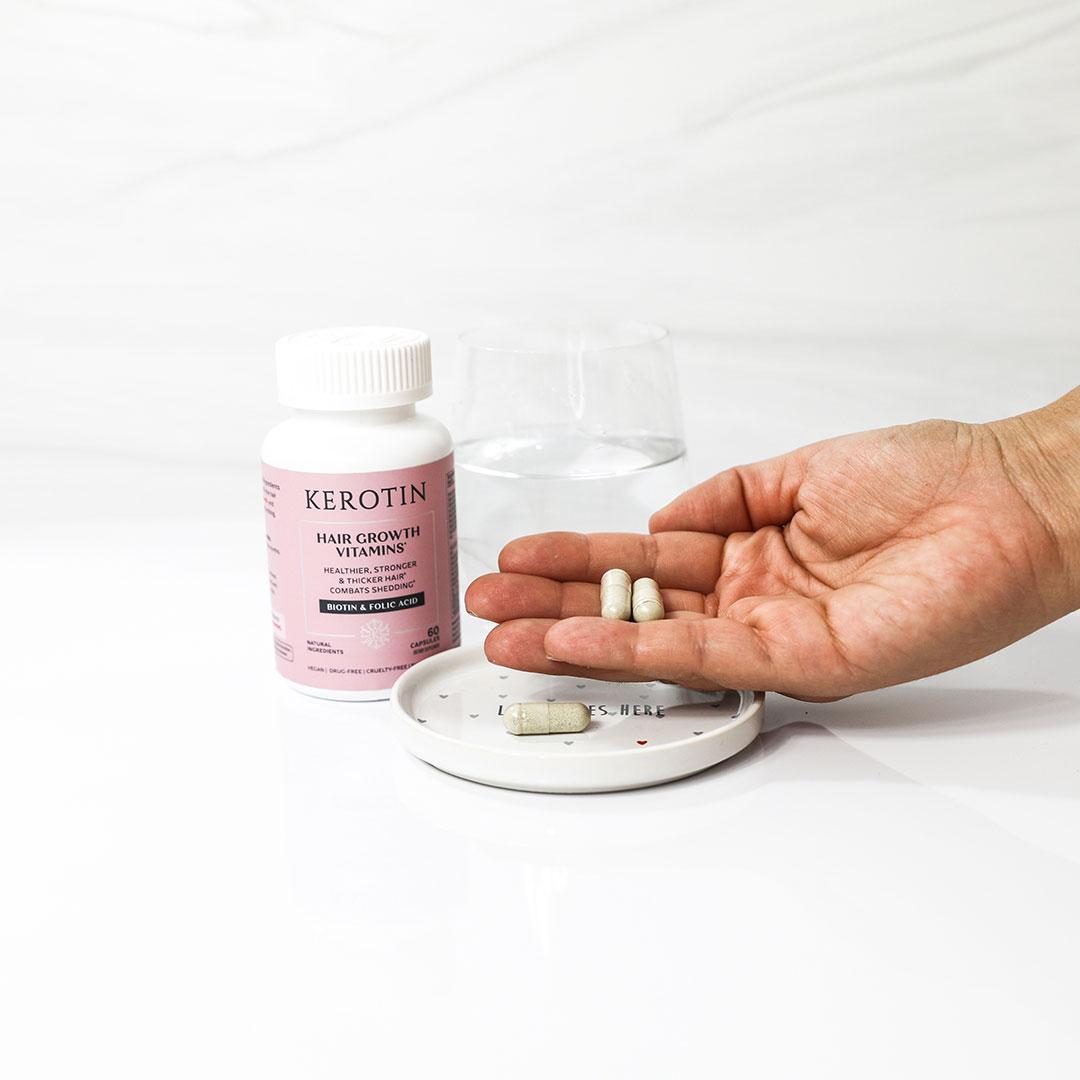 OUR VALUES
We are authentic: self-care and self confidence are unique for each woman. We strive to help you improve your self-confidence while staying true to your authentic self.
We offer solutions that work: our in-house laboratory and R&D team is relentless in developing the most effective formulations for your ever-evolving needs
We strive to understand your needs: we dedicate 20% of our marketing and R&D teams' time to 1 on 1 conversations with our consumers and influencers.
We are quick to react to your feedback: our in-house laboratory is dedicated to quickly react to your feedback and to develop new formulations, faster than any other brand.
We believe there is no 'one-size fits all': we support your self-care routine so you don't have to adapt to a standard routine.
We are here for you: Kerotin's network is here to educate, guide and help you thrive. Our team is always ready to discuss your needs over phone, email, or chat.
STRONG HAIR. CONFIDENT YOU.
WHAT TO EXPECT FROM US
WELL THOUGHT PRODUCTS AND BUNDLES: our diverse set of products is designed to match your needs, wherever you are in your hair journey, and address your specific goals.
NATURAL INGREDIENTS: Kerotin strives to provide you with the best hair care solutions while maintaining our line of products strictly drug free.
THOUSANDS OF HAPPY CUSTOMERS: Kerotin has been helping women achieve their hair goals since 2015 with thousands of satisfied customers. Read our reviews!
COMPLETE HAIR CARE LINE: we strive to help our customers achieve their goals, whatever they are. Check out our lines of Hair Growth, Damage Repair, Styling, and Scalp Care. 
RELIABLE PRODUCTS DELIVERED TO YOUR DOOR: all of our hair care products are made in the United States. All orders are packed and shipped from the U.S.
FOR ALL HAIR TYPES: our products are made to help you during all the different steps of your hair journey and designed to work great for all hair types.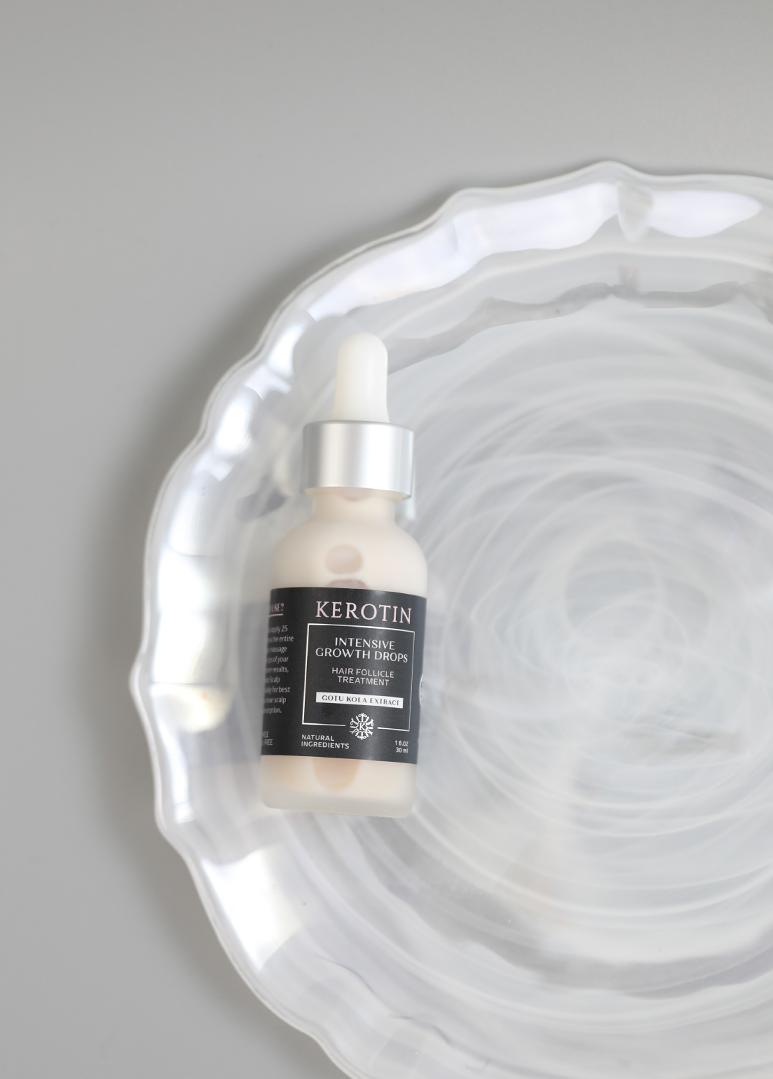 SEE WHAT PEOPLE ARE SAYING!
★ ★ ★ ★ ★
"I've noticed a reduction in hair fall and a considerable amount of new hair growth. My hair seems stronger and smoother, This product gives your hair health a boost!"
-Angela M. 
★ ★ ★ ★ ★
"Amazing, a huge turnaround in the thickness and healthiness of my hair in a relatively short time"
- Ruth B.
★ ★ ★ ★ ★
"Love these products. I have thinning hair, and with this combo, my hair looks much thicker and vibrant. It is gentle but effective."
- Carol S.
★ ★ ★ ★ ★
"My overall experience was overwhelming. I enjoyed the massage. It felt good on my scalp. The growth serum seem to penetrate and gave my scalp and refreshing feeling."
-Jeanette N. 
Sign-up to our newsletter to receive our special offers, hair tips, and news every week!