The Essentials - Subscription
Deliver every 4 months
The Essentials provides you with the foundation and stability to strut luscious locks. Be the best version of you with The Essentials by your side. Designed to provide every queen the foundation needed for proper hair care. Includes 4 bottles of Hair Growth Vitamin, 1 set of shampoo & conditioner, 2 bottles of Argan Oil and 1 Scalp Massager.

Hair Growth Vitamin
Promotes hair growth and health

Unique combination of all-natural ingredients

Promotes health of existing hair

All-natural, drug-free, sugar-free, vegan, made in the U.S.

Each bottle contains 60 capsules, enough for one-month treatment
Shampoo & Conditioner: Kerotin's Keratin-infused shampoo and conditioner rejuvenates damaged, dry, and frizzy hair and helps retain your hair's moisture and demineralize your locks. This Keratin-infused shampoo and conditioner gently smoothes and softens while adding strength to prevent breakage.
Argan Oil: delivers results for queens who struggle with dry, damaged hair- including split ends - all in one premium bottle of Argan Oil. This amazing formula is a blend of 9 nutrient rich oils that benefit overall hair health. It is also safe for sensitive and acne-prone skin.

Scalp Massager: infused with tourmaline, that seals the natural moisture of the hair, boosts the immune system, and promotes detoxification. Those looking to promote hair growth should consider performing scalp massages regularly.
Maybe you've heard that hair loss can be caused by the DHT hormone, especially after menopause.
A natural way of reducing DHT concentration is to supplement your diet with Saw Palmetto extract, included in the Kerotin vitamins.
---
Kerotin vitamins contain magnesium oxide, that combats one of the most common vitamin deficiencies: magnesium.
The primary side effect of this deficiency is hair shedding, so restoring magnesium levels helps minimize hair loss.
---
You may have heard of biotin - and how it promotes hair growth and minimizes shedding.
Kerotin vitamins include the perfect amount of biotin to help you restore your hair back to health.
---
Kerotin vitamins also contain Fo-Ti root, a herb used to treat and prevent conditions related to aging.
Aging will inevitably cause hair breakage and loss of shine but Fo-Ti can help bringing luster back!
---
Multiple studies have shown that Vitamin D can help create new follicles, which are little pores where new hair can grow.
Kerotin vitamins contain Vitamin D3, which improves the thickness of hair and reduces hair loss.
Do you know the main reason women struggle with thinning hair? Some women have very specific genes that make it harder to absorb the nutrients your hair needs to grow quickly and stay healthy and rich with keratin, the protein in your hair that leads to silky, frizz-free hair.

A Natural Solution based on Evidence - We scoured through scientific journals and met experts to develop the best supplement we could to make your hair thicker and healthier (while growing faster and tackling the root of hair loss). Kerotin also contains the right ingredients to improve the suppleness and sheen of your skin and nails.

16 Scientifically Dosed Nutrients - Our formula has specific doses of 16 different hair growth vitamins and minerals. We then added Biotin, an ingredient that helps your hair absorb them more efficiently while improving the strength and speeding up the growth of your hair.

Dairy, Soy, Allergen, GMO Free - There are NO chemicals or preservatives in our hair growth formula, so you can grow fuller and more beautiful hair skin and nails naturally.

100% Made in the USA - Kerotin hair growth products focus on providing effective hair growth formulas with the highest quality ingredients available on the market and is one of the most popular hair skin and nails vitamins.

WANT LONGER, STRONGER, HEALTHIER HAIR?
Kerotin Hair Growth Vitamins are for those who want longer, stronger hair without having to spend thousands of dollars on expensive, potentially dangerous, chemical treatments. Kerotin Hair Growth Formula delivers results for women who struggle with dry, damaged hair in an easy to take, all-natural vegetable capsule.
GIVE YOUR HAIR THE LOVE IT DESERVES
Rejuvenate damaged, dry, and frizzy hair from the inside out with just one bottle.
Simply take two nutrient-packed capsules daily and relax, knowing that you're on your way to growing the long, luscious hair of your dreams.
Kerotin Hair Growth Vitamins allow your hair to grow to its fullest potential with all-natural ingredients.
YOU WON'T BELIEVE THE TRANSFORMATION!
Kerotin Hair Growth Vitamins will transform your hair in as little as 4-weeks of daily use.The biggest bang for your buck to speed up hair growth!
Stimulates the Scalp & Hair Follicles for Hair Re-Growth
Nourishes Hair Follicles with Powerful Natural Vitamins & Antioxidants
Naturally Boosts Hair Growth
Maintains Overall Health While Defending Against External Stress Factors
DIRECTIONS
As a dietary supplement, take two (2) capsules on a daily basis. It is recommend to take in the morning with a glass of water or beverage of your choice.
Join Over 130,000+ Happy Customers Loving Their Kerotin Hair Care Journey!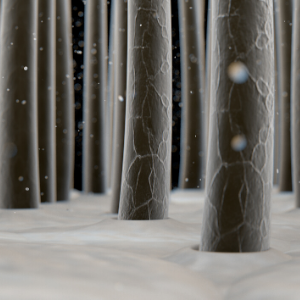 GROW THICKER HAIR
Scientific studies confirmed that recurring 4-minute scalp massages increased hair thickness by stretching the cells of hair follicles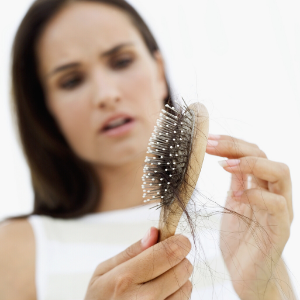 CONTROL HAIR LOSS
A study performed in 2019 showed that 69% of participants who suffered from hair loss saw significant improvements after performing recurring scalp massages!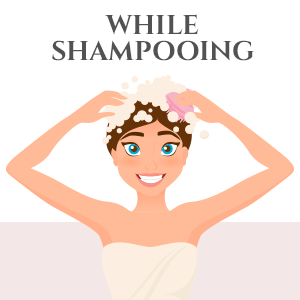 Whenever you shampoo your hair, take your scalp massager to the shower and enjoy a few minutes of deep relaxation! Not only will it promote growth, it will also deep clean the scalp and control dandruff!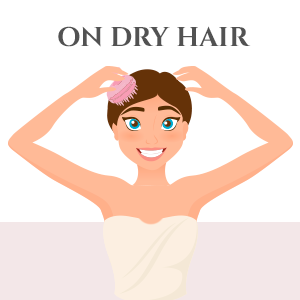 You don't have to wait until the next time you shower to massage your scalp! Before going to bed, spend a few minutes massaging your scalp, then brush normally.