Women who experience stress and want to maintain a healthy hair cycle.
Especially good for women who experience stress-induced hair loss such as:
Telogen effluvium

Trichotillomania

Androgenetic alopecia

Alopecia Areata
Stress can affect hair loss as:
1) A primary inducer of Telogen Effluvium, where hair follicles are prematurely shifted into the resting phase, leading to sudden shedding with little to no hair growth.
2) An aggravating factor in hair loss disorders, including Androgenetic alopecia (female pattern baldness) and Alopecia Areata.
3) A consequence of previous hair loss due to a vicious cause-and-effect circle. You experience hair loss, get stressed, more hair loss happens, you get more stressed, and so on.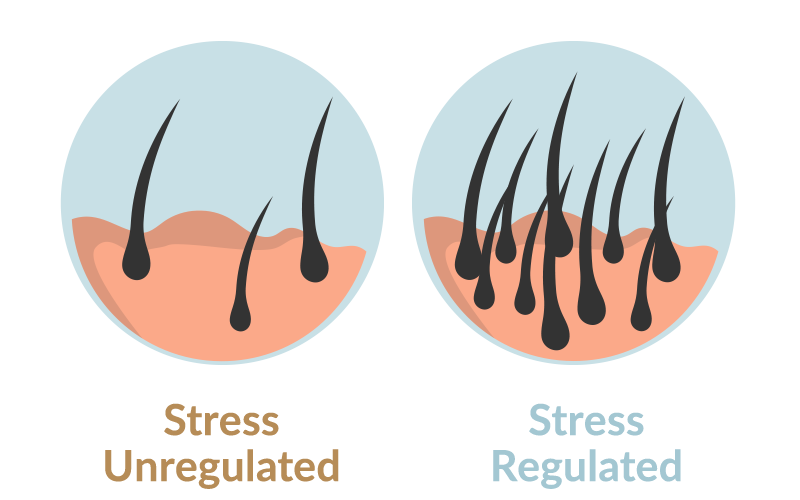 Promotes calmness and relaxation

Helps reduce stress levels

Assists in restoring a healthy hair cycle

Prevents stress-induced hair loss

Improves mood and sleep quality

Prevents follicles from premature shedding

Supports production of key hormones for hair growth
Soothe, Rise & Rest
Your Stress-Relief Routine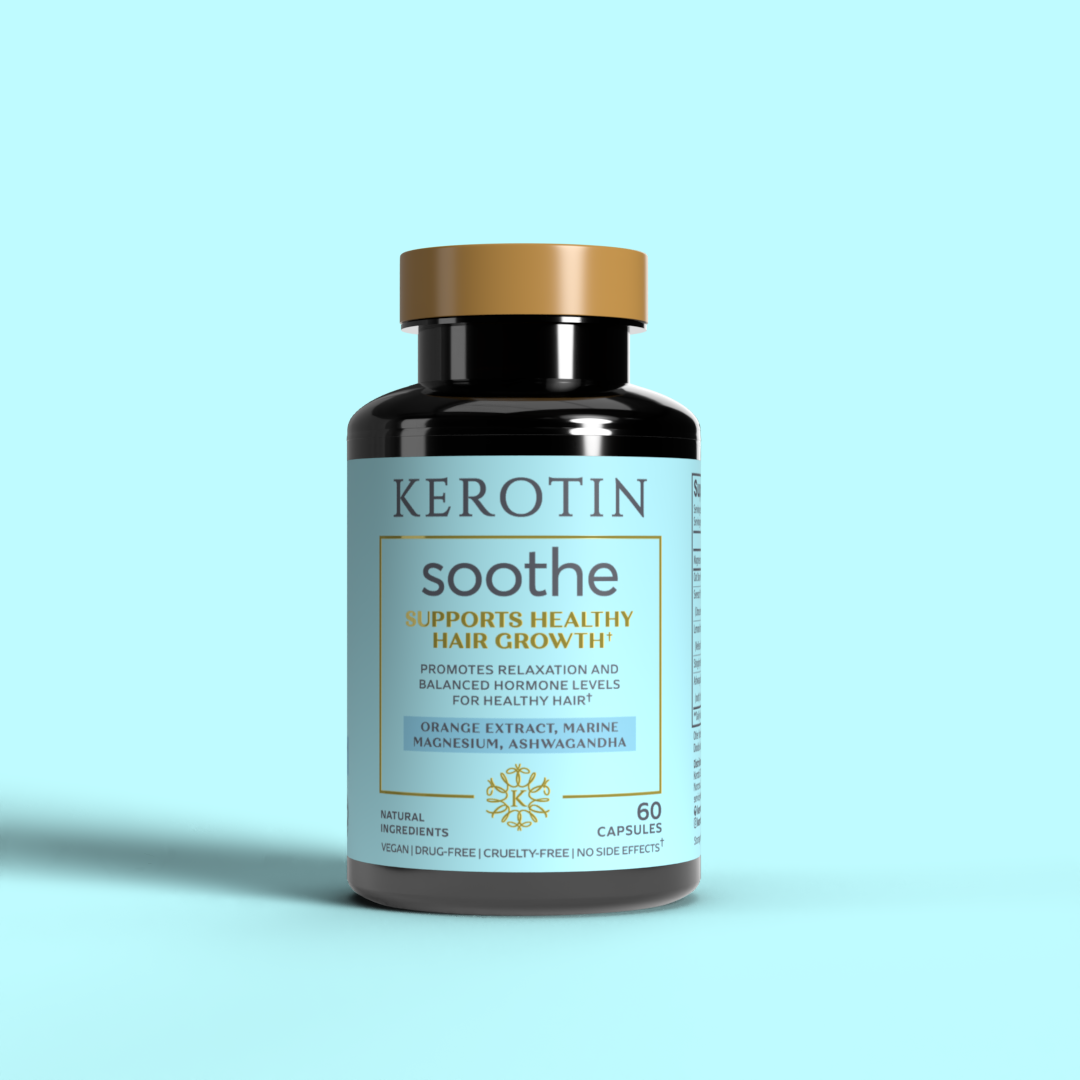 soothe
Botanical adaptogens naturally balance stress levels allowing the production of key hormones for hair growth which are otherwise suppressed when there's stress.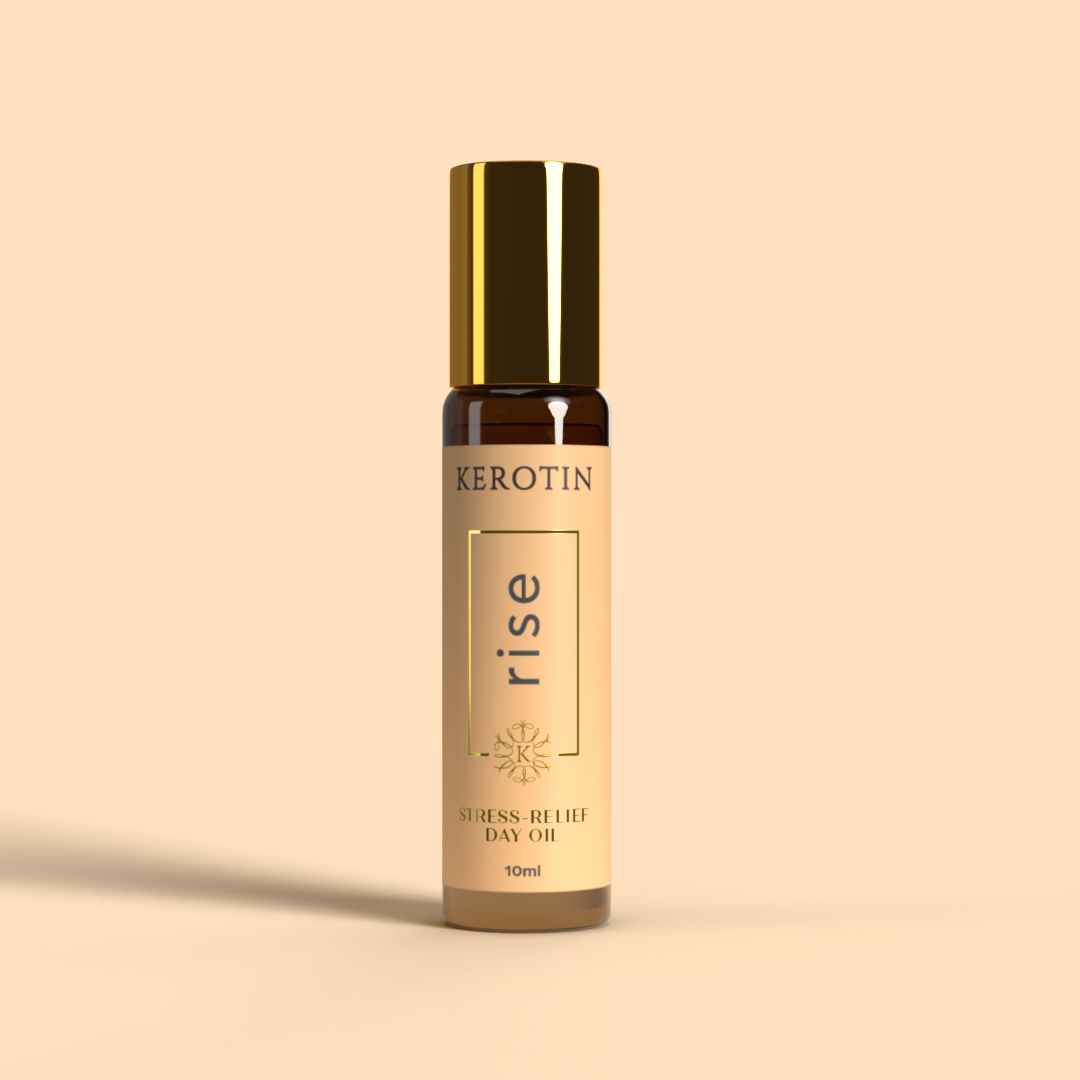 rise
As our morning blend travels through your olfactory system it tells your brain to release hormones responsible for boosting your mood and calmness.
Ingredients
Your mind will love
Soothe: Magnesium (as Magnesium Citrate), Oat Straw Powder (Avena Sativa), Serenzo Orange Peel Extract (Citrus Sinesis), Lemon Balm Extract (Melissa Officinalis) (Leaf), Stinging Nettle (Urtica Dioica) (Root), Ashwagandha (Withania Somnifera) (root). Other Ingredients: Hypromellose (capsules), Silicon Dioxide, Magnesium Stearate .
Rise: Jojoba Seed Oil, Lemongrass Essential Oil, Bergamot Essential Oil, Ylang Ylang Essential Oil
Rest: Jojoba Seed Oil, Lavender Essential Oil, Bergamot Essential Oil, Ylang Ylang Essential Oil
Soothe: As a dietary supplement, take two (2) capsules with 8-12 fl oz of water. To feel calm throughout the day take one in the morning and one at night. For a more relaxed night routine take both at night.
Rise: Apply to the back of your neck in the morning.
Rest: Apply on your palm at night. Wash your hands in the morning.