Keratin Freshening Shampoo - 8oz
A Dual Treatment Shampoo, formulated with natural key ingredients and oils to stimulate hair growth and scalp health.
Freshening Shampoo promotes hair growth by improving scalp health and rejuvenating hair follicles. Designed to stimulate hair growth and unclog hair follicles, while moisturizing the scalp and reversing damage caused by chemical contact, the environment, and product build-up.
Free of Silicone
Free of Parabens
Free of Sulfate
Free of Sodium Chloride
Apple Stem Cell
Apple stem cells work to promote hair growth by stimulating the dormant hair follicles on the scalp, so you have more of your scalp actively working to grow new hair at any given time, and less of your scalp in the death phase.
Sea Kelp Extract
Sea kelp has been added to shampoos, conditioners, and hair treatments for strengthening and nourishing hair and scalp. Our hair and scalp need proper hydration and sea kelp will hydrate both and improve dry hair.
Coconut Oil
Coconut oil is rich in antioxidants and fatty acids, and it has antiviral, antifungal and antibacterial properties. This allows coconut oil to improve the appearance, texture and health of our hair.
Rosemary Oil
If you want to improve both hair thickness and hair growth, rosemary oil is a great choice thanks to its ability to improve cellular generation. According to one study, rosemary oil performed as well as minoxidil, a common hair growth treatment, but with less scalp itching as a side effect.
Customer Reviews
Write a Review
Ask a Question
Filter Reviews:
hair
shampoo
Conditioner
Kerotin
results
scalp
amount
hair feel
fullness
strands
06/19/2020
Ariana
United States
Amazing for my color treated curls!
I LOVE these products! Both the shampoo and conditioner contain a healthy amount of protein which my hair desperately needs to feel stronger and fuller. The shampoo lathers so nicely and is able to cleanse my scalp and hair without the use of harsh sulfates that would strip my hair and color. The conditioner provides excellent slip and allows me to detangle easily and really work the product into my strands. Thank you Kerotin!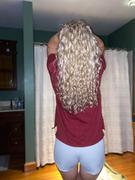 There is nothing more rewarding than seeing a customer with positive feedback. Thank you so much Ariana for taking the time to share your experience with the product.
06/17/2020
Grange F.
United States
Incredible
I have difficulty with shampoos and conditioners. They may work at first then get too heavy. I have to switch shampoos often. I have been using matrix RAW nourishing shampoo and condition and then change out the conditioner for Joico KPAK daily conditioner. I started using this Freshening shampoo and conditioner and wow it is amazing. My hair NEVER felt so good and no tangles, which is unheard of. My hair is thick and goes down to my rear end and no tangles all day. I do not color my hair, blow dry it or style it. Just wash, condition and let it dry (2 hours in the warm months and 3 hours in the cooler months). I will continue to use this product.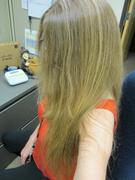 There is nothing more rewarding than seeing a customer with positive feedback. Thank you so much Grange for taking the time to share your experience with the product.
10/26/2020
michelle s.
United States
LOVE!
LOVE this product!
Great! Glad to hear that. Please keep us updated on your hair journey! <3
10/25/2020
barbara l.
United Kingdom
Kerotin Shampoo and Conditioner.
I have been using these products for 4 weeks now, and I am seeing really good results.
Hi Barbara! Thank you for your review. We truly appreciate it.
10/11/2020
Sandra B.
United States
Refreshing shampoo and conditioner
Love the softness and fullness it gives my hair
We're so glad to hear that Sandra! Thanks so much for taking the time to write and share with us your experience!