Those experiencing localized hair loss such as bald spots or receding hairline and are looking to promote hair regrowth and prevent hair loss in trouble areas.




*If you experience hair loss or shedding all over the scalp, try the Intensive Growth Drops



Push the applicator head down to release the gel formula. One pump is enough for a quarter-sized bald spot.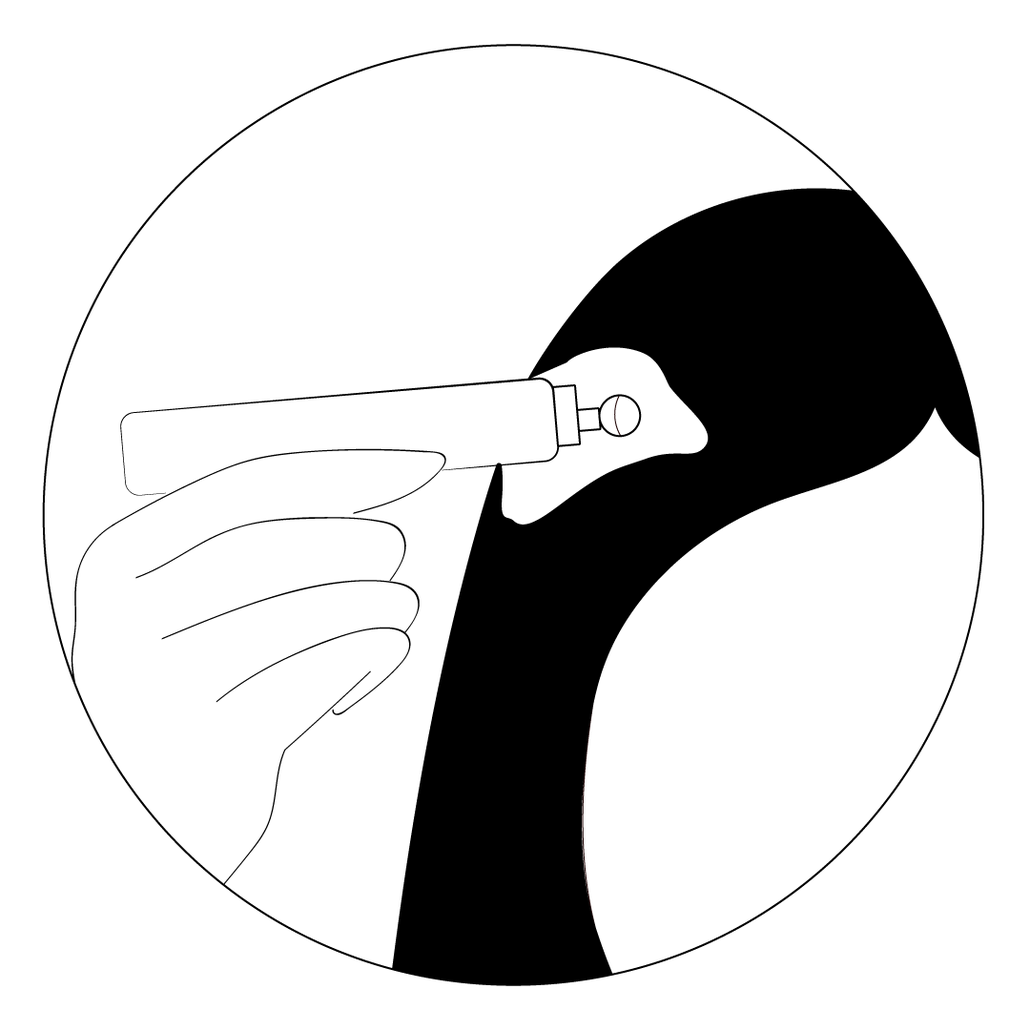 Gently apply onto the trouble area. Use a gentle circular motion when applying.
Apply the serum daily.


DO NOT USE ALL OVER SCALP!
For hair loss, shedding and thinning present all over the scalp use the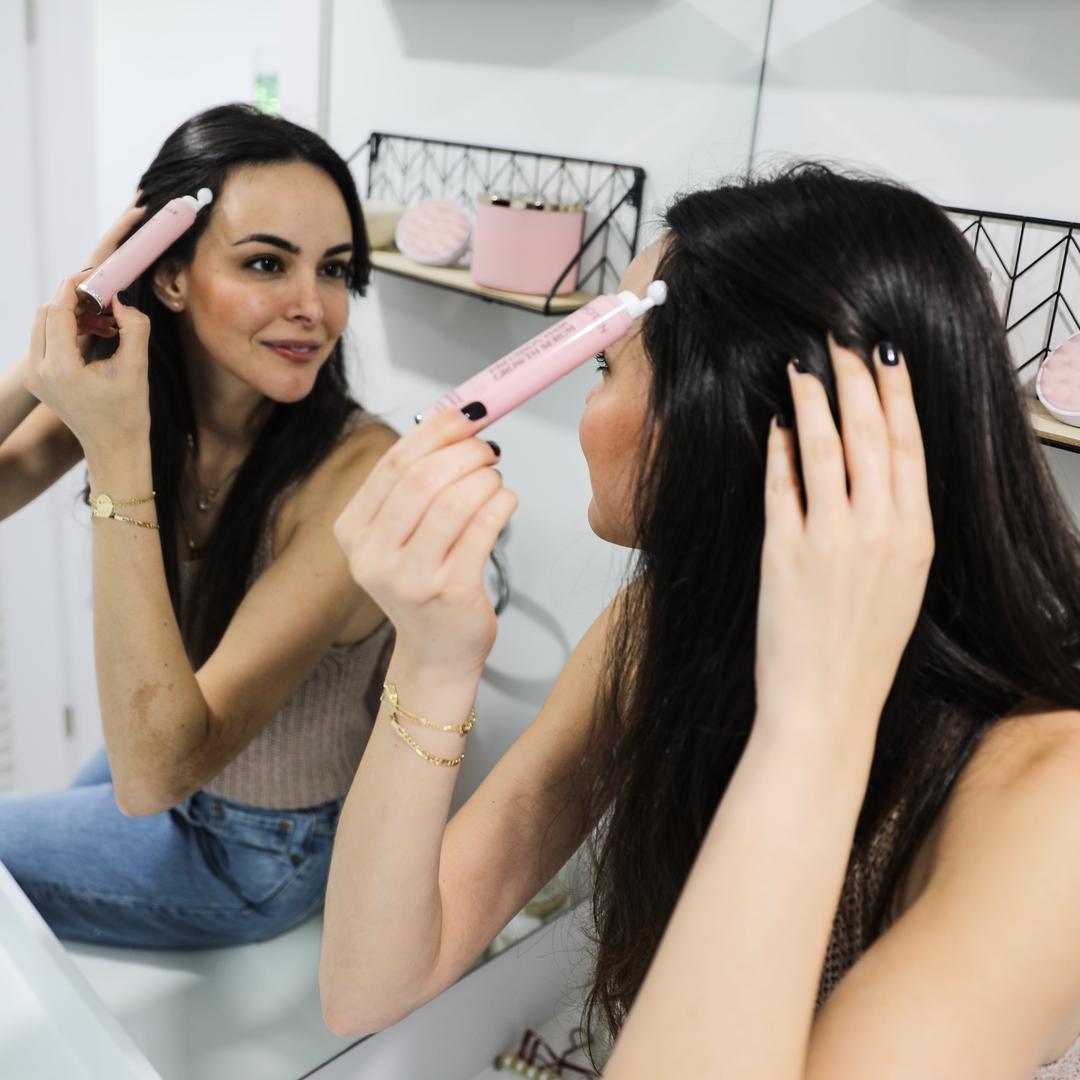 WHAT IS IT?
Promotes Re-growth in Affected Areas: stimulates dormant hair follicles with proper nutrition and care in trouble areas.

Prevents Localized Hair Loss: protects against the main causes of hair loss and thinning: Alopecia (poor scalp micro-circulation) and follicle aging/atrophy caused by DHT (dihydrotestosterone).
Concentrated nutrition: an exclusive blend of all-natural components, this highly concentrated serum yields much better results than liquid serums that contain mostly water.
Drug-free: all-natural formula, free of minoxidil, a common drug used to stimulate hair growth that can cause allergies and rashes.

Residue-Free: apply the serum to target areas without making your hair wet. The serum absorbs immediately and is residue-free.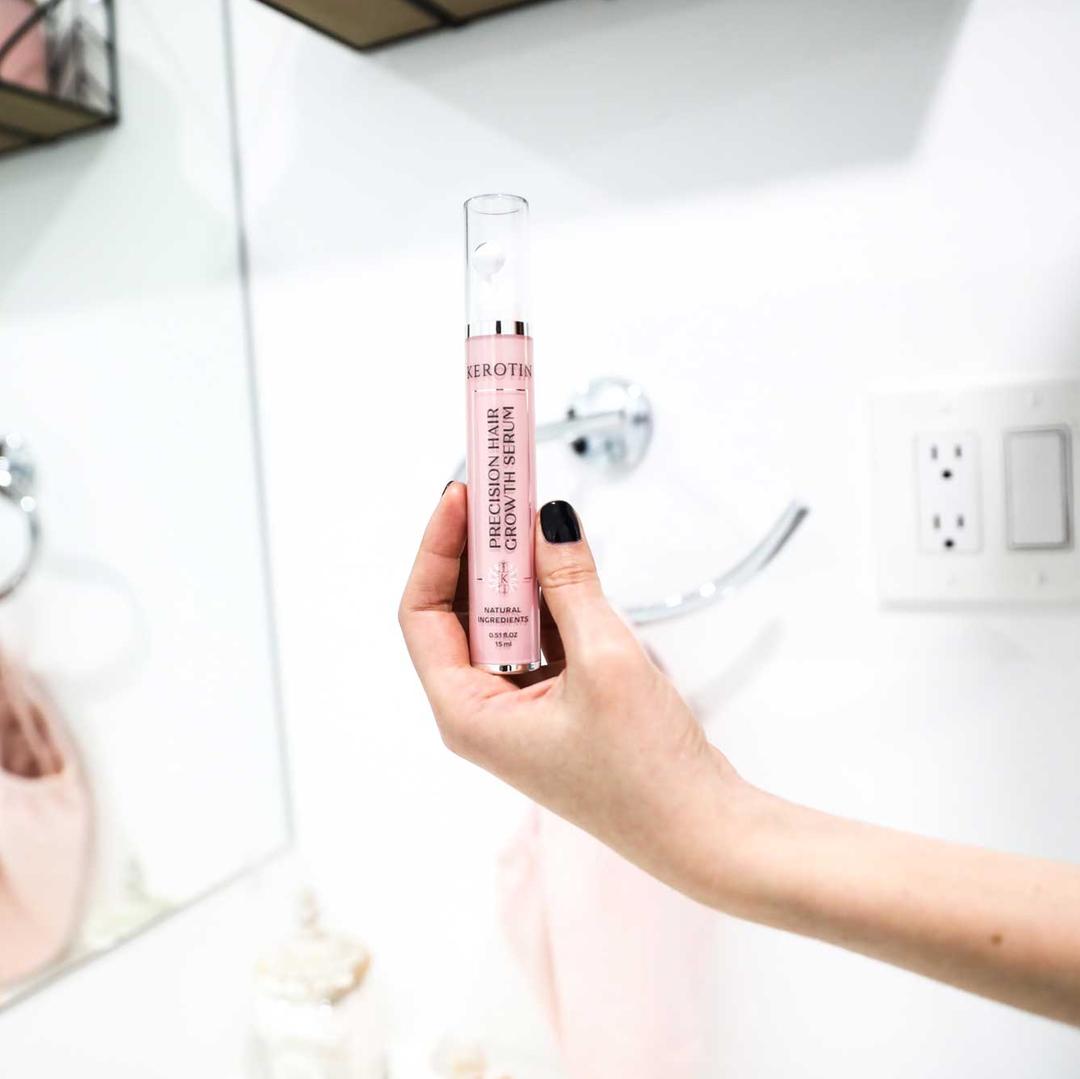 KEY INGREDIENTS
Apple Stem Cells Extract works to promote hair growth by stimulating the dormant hair follicles on the scalp so you have less of your scalp in the dormant phase.

Liquorice extract works to alleviate a dry, irritated, or scabbed scalp. But, most importantly, liquorice root opens pores and strengthens weakened hair follicles.
Castor Oil has anti-bacterial and anti-inflammatory properties and is essential for scalp health maintenance and balance.
Panthenol (Vitamin B-5) protects strands from styling and environmental damage by locking in moisture and slowing thinning hair.
Precision Growth Serum VS. Intensive Growth Drops
Water, Caprylic/Capric Triglyceride, Propanediol, Butylene Glycol (and) PPG-26-Buteth-26 (and) PEG-40 Hydrogenated Castor Oil (and) Apigenin (and) Oleanolic Acid (and) Biotinoyl Tripeptide-1, White Tea Extract, Sodium Polyacrylate, Lauryl Glucoside, Coconut Oil, Argan Oil, Saw Palmetto Extract, Panthenol, Biotin, Licorice Extract, Phenoxyethanol (and) Ethylhexylglycerin, Vitamin B12, Hydrolyzed Wheat Protein, Glycerin, Xanthan Gum, Vitamin E, Vitamin A, Sodium hyaluronate, Apple Fruit Cell Culture Extract, Vitamin C.