WHY ARE VITAMINS  THE ANSWER TO HAIR LOSS?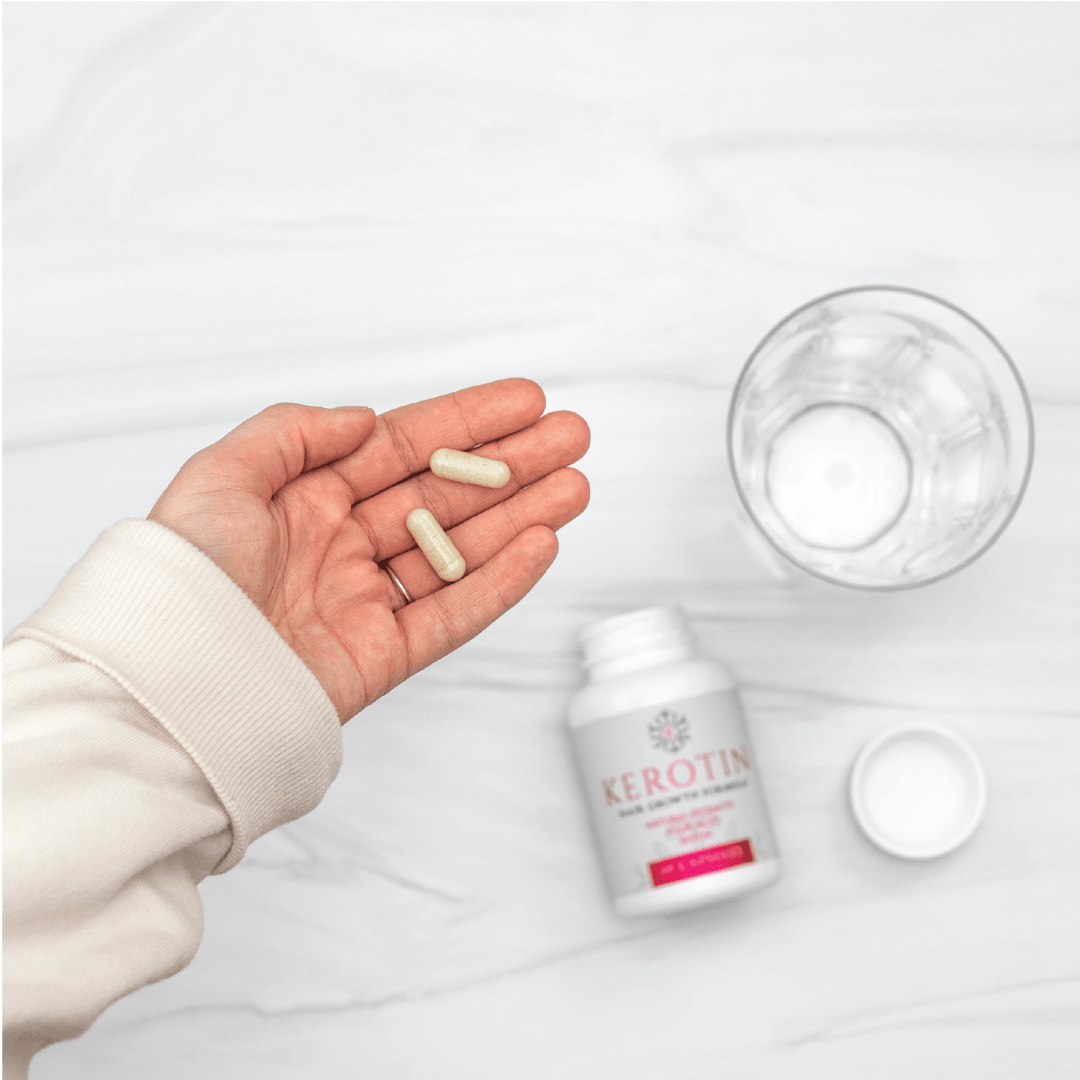 BENEFITS OF HAIR GROWTH SUPPLEMENTS

The most effective way to promote hair growth and prevent hair thinning is by providing the body the needed nutrition and support to grow thicker, stronger, longer hair. Adding a vitamin supplement is the ideal way to ensure the body will have all the required vitamins and minerals to promote hair growth - such as biotin, magnesium, and vitamin B. Although many of these vitamins and minerals are present in our diet, they may not be in an adequate amount or frequency. So much so, studies suggest that 75% of Americans do not meet the recommended daily intake of magnesium, an essential mineral to hair health.

In addition to basic vitamins and minerals, select a vitamin supplement that can also help you combat the negative effects of the DHT hormone. Saw Palmetto and Nettle Root are natural ingredients that block the DHT hormone - minimizing hair thinning and hair loss. Needless to say, these are essential ingredients to promote hair growth and prevent hair loss over 50. 
HOW THE DHT HORMONE EFFECTS HAIR GROWTH
The DHT hormone is produced as a byproduct of testosterone and is responsible for the discoloration of natural hair. Yes, this is the hormone that promotes graying hair, but it is also the hormone that promotes hair thinning and hair loss. DHT causes hair follicles to reduce in size, disrupting hair growth and resulting in the thinning of hair.

If the DHT hormone effects are prolonged then Androgen Alopecia becomes apparent. Androgen Alopecia is also known as female-pattern hair loss (FPHL). This is the result of prolonged DHT hormone exposure, causing permanent hair loss.

Rest assured - there are ways to combat the natural hair aging process. There are two ways of approaching hair health: from the outside in and from the inside out. 
KEROTIN HAIR GROWTH FORMULA  NUTRITIONAL FACTS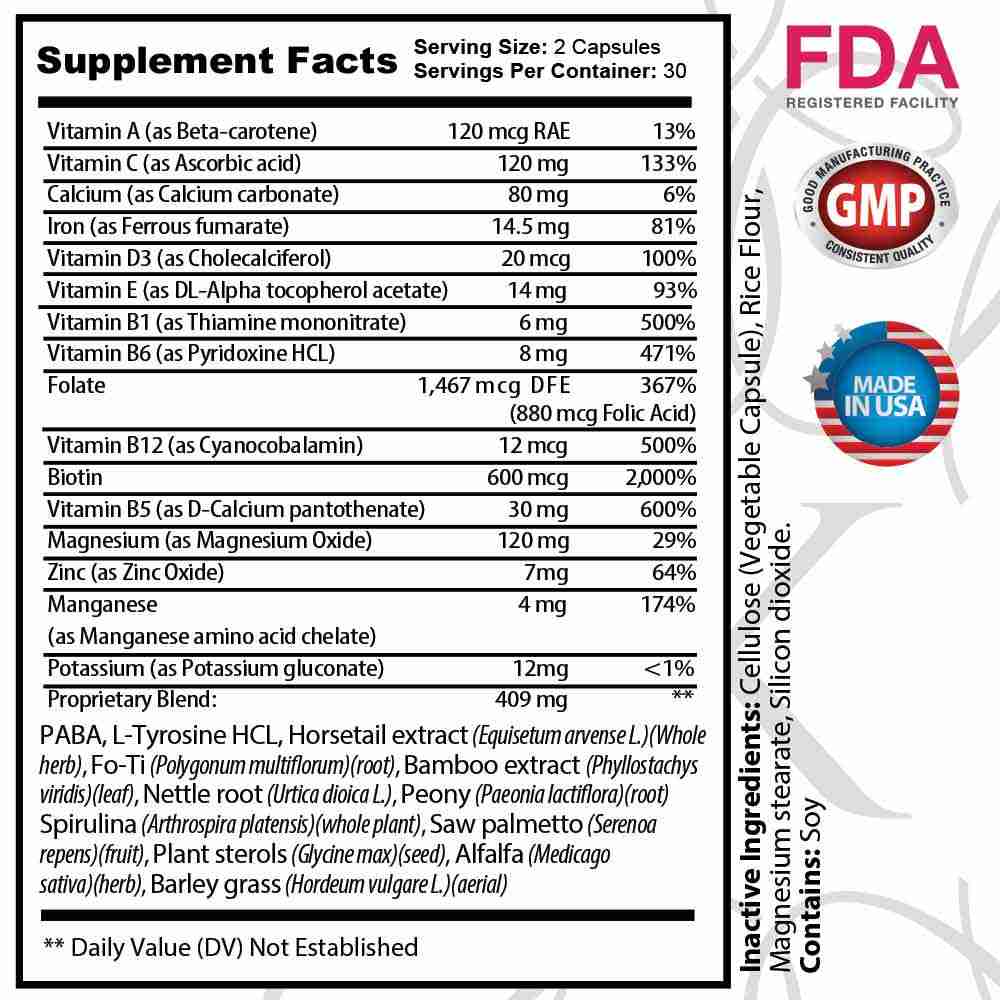 Vitamin C:
A vitamin when combined with keratin it helps better spread the keratin onto your dermis helping with hair growth. Panthenol is the main ingredient found on most hair masks, it's conditioning and hydrating as well as anti-inflammatory 

Saw Palmetto:
A natural way of reducing DHT concentration is to supplement your diet with Saw Palmetto extract, included in the Kerotin vitamins.

Magnesium: This is the most common vitamin deficiency and the primary side effect of this deficiency is hair shedding, so restoring magnesium levels helps minimize hair loss.

Vitamin D3: Multiple studies have shown that Vitamin D can help create new follicles, which are little pores where new hair can grow. Kerotin vitamins contain Vitamin D3, which improves the thickness of hair and reduces hair loss.
KEROTIN HAIR GROWTH VITAMINS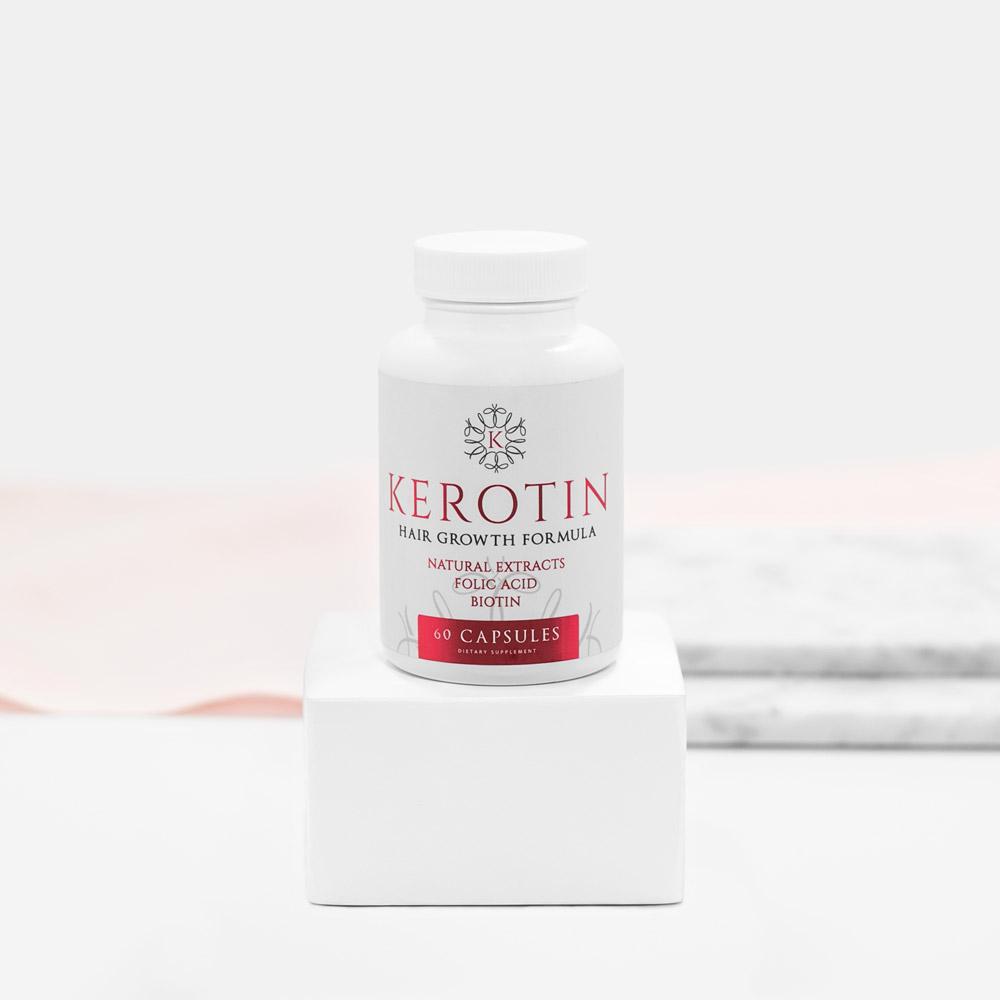 Powerful nourishing formula designed to combat all common causes of hair loss, including blocking the DHT hormone.


Each bottle comes with a one-month supply of this drug-free, made in America, proven hair growth formula. Read our reviews!


Drug-Free – Free of Minoxidil
All Natural
Sugar-Free
Side Effect Free
Made in America
Cruelty-Free