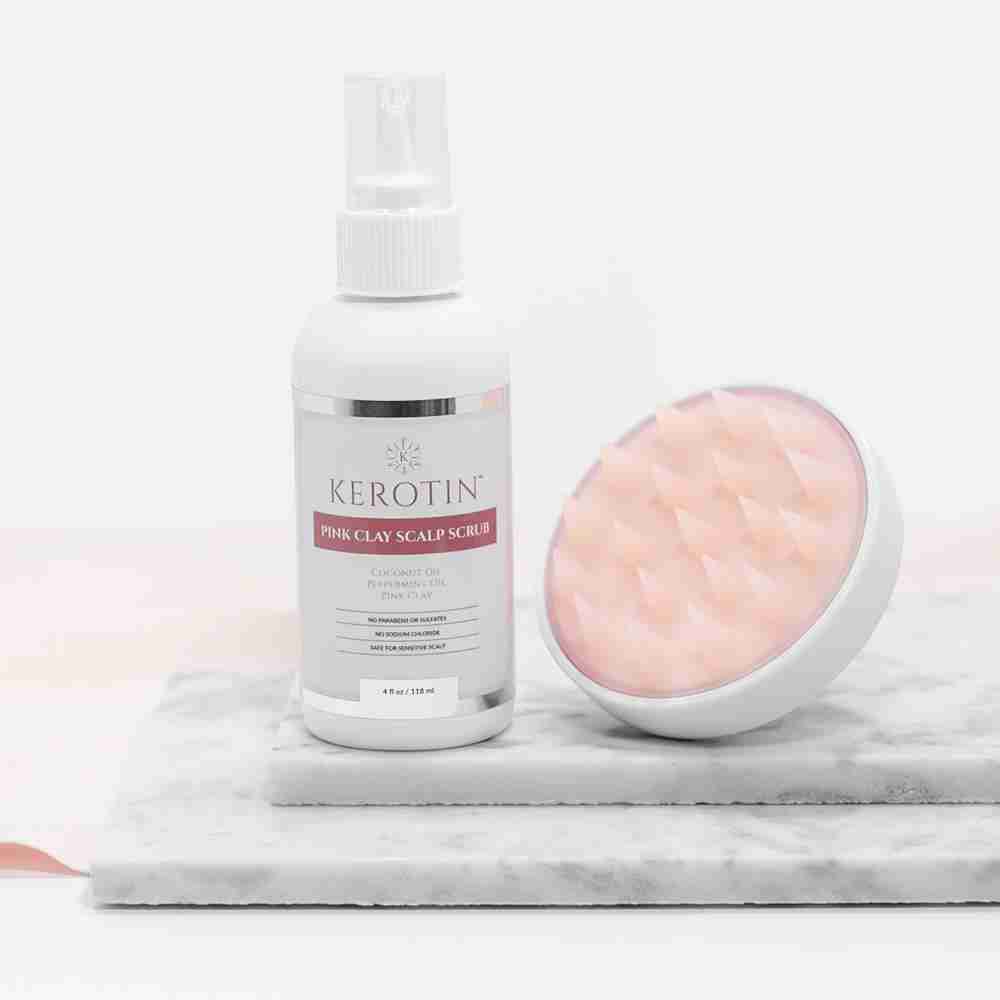 Scalp health plays an important role in promoting hair growth as it is the skin directly above hair follicles. A scalp massage promotes blood circulation to the hair follicle and also aids in stretching the hair follicle, producing thicker hair.

Scalp massages can be the solution to follicles experiencing the effects of the DHT hormone. The stimulation of the scalp can revive hair follicles that appear to be dormant or permanently closed. Scalp massages also reduce the buildup of dead skin cells and product, thus allowing hair to reach the scalp with ease and thrive.

THE PERFECT SCALP MASSAGE
Although scalp massages can be performed using fingers, the stimulation is much more effective when using a Scalp Massager. Perform a circular motion throughout the scalp for four continuous minutes when using a Scalp Massager.


Perform your scalp massage before washing hair, during a shower, or on dry hair. A scalp massage should be performed every day to reach maximum potential.

Pair Kerotin Tourmaline Scalp Massager With:
- Pair with a scalp scrub (Pink Clay or Charcoal)
- Pair with natural oil ( Unscented, Freshening Oil, Nourishing Oil)
- Pair with a Shampoo and Conditioner (Purple Line, Collagen Line, Freshening Line, Renewal Line)

BOOST SCALP MASSAGE WITH NATURAL OILS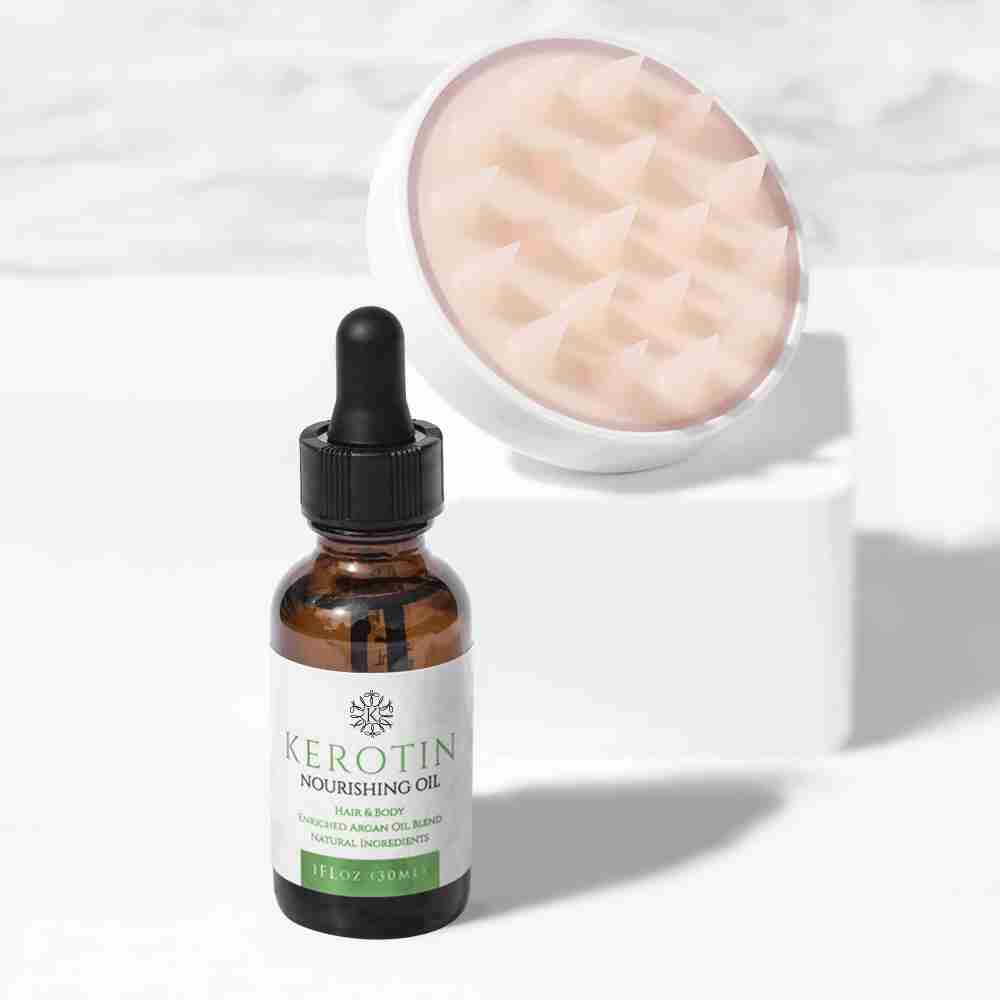 Using a Nourishing Oil while scalp massaging promotes hair growth and scalp health. Pick your favorite Nourishing Oil while performing a scalp massage. 


Pure Jojoba Oil is not actually an oil but a wax ester extracted from a shrub that goes by the scientific name 'Simmondsia Chinensis'. It grows in the United States. Jojoba oil mimics the natural oil sebum, which is produced in our scalp. It nourishes our hair and follicles and maximizes the rate at which our hair grows
Apricot Oil has oleic acid, which is an omega-9 fatty acid and a wonderful emollient that makes hair and scalp softer and more pliable. It actually moisturizes the hair and scalp while increasing the hydration level and reducing dryness
Vitamin E helps bring about a balance between variables that affect scalp health, ensuring that hair grows out to be healthy and strong. Scalp health can be determined by a number of things such as pH levels, oil production, circulation of blood to the scalp, and follicle health
PINK SCALP SCRUB AND SCALP MASSAGER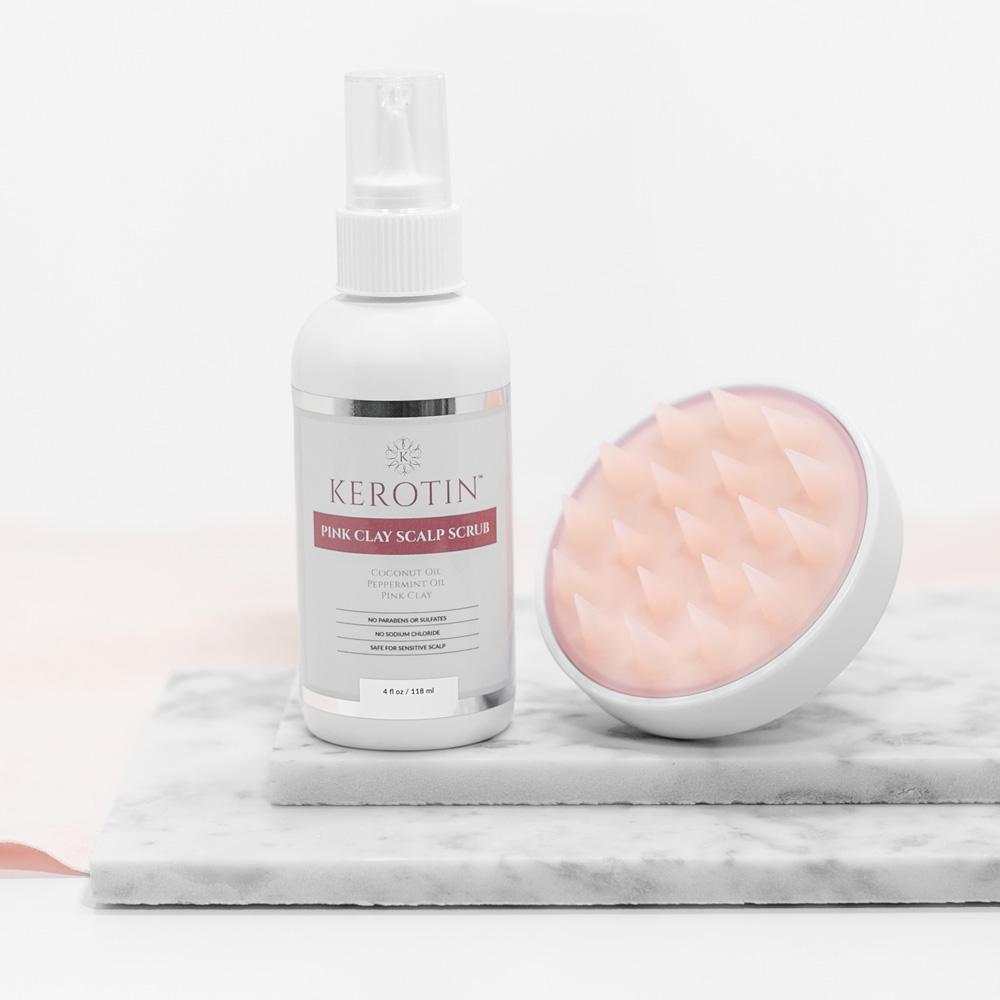 Healthy hair growth starts at the roots. Kerotin Scalp Scrub naturally exfoliates the scalp removing product build-up, impurities, and dead skin cells, unclogging hair follicles, and clearing the path for stronger hair growth.


For sensitive scalp: choose Kerotin Scalp Scrub Pink Clay
For detoxifying: choose Kerotin Scalp Scrub Activated Charcoal


All Natural
Made in America
Cruelty-Free