WHY IS COLLAGEN IMPORTANT FOR HAIR GROWTH?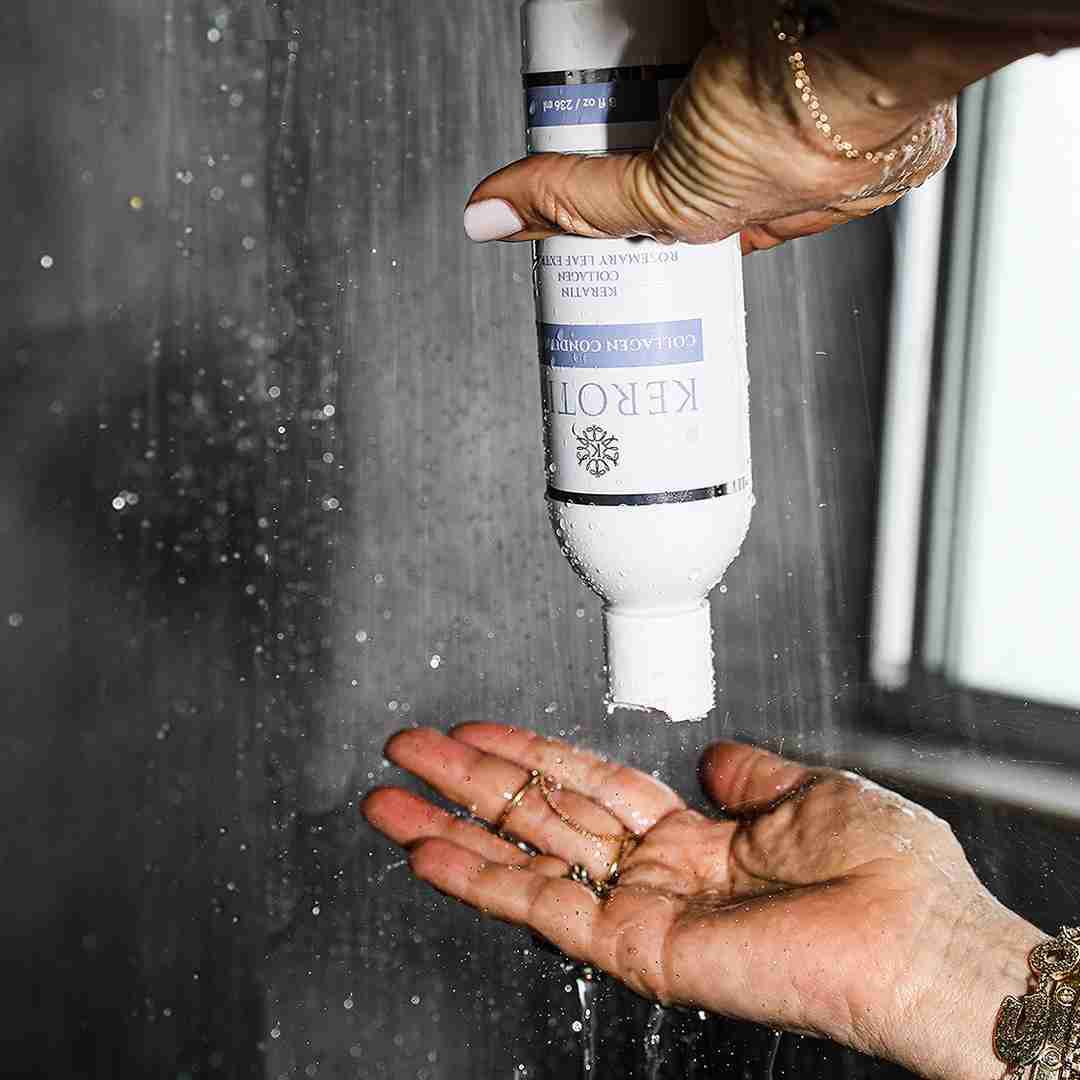 Once the body loses a certain amount of collagen, hair begins to thin, and hair will gradually stop looking as healthy as it did before. As a result of prolonged thinning and poor hair health, you may notice hair loss. As the amount of collagen starts decreasing, hair can begin to split and create breakage that thins hair over time.

Collagen diminishes in our mid-twenties, decreasing up to 1.5% of collagen production per year and up to 30% in the first five years of menopause. 


To improve the appearance of lifeless hair, the lack of collagen in the body must be compensated from the inside out and/ or outside in. Our new collagen line is designed to treat hair from the outside. The collagen in our line is the main source of protein, formulated with amino acids benefiting hair. Collagen is a structural protein that helps maintain hair elasticity. It does not reverse aging but alleviates signs of aging, resulting in the appearance of youthful hair by repairing hair damage.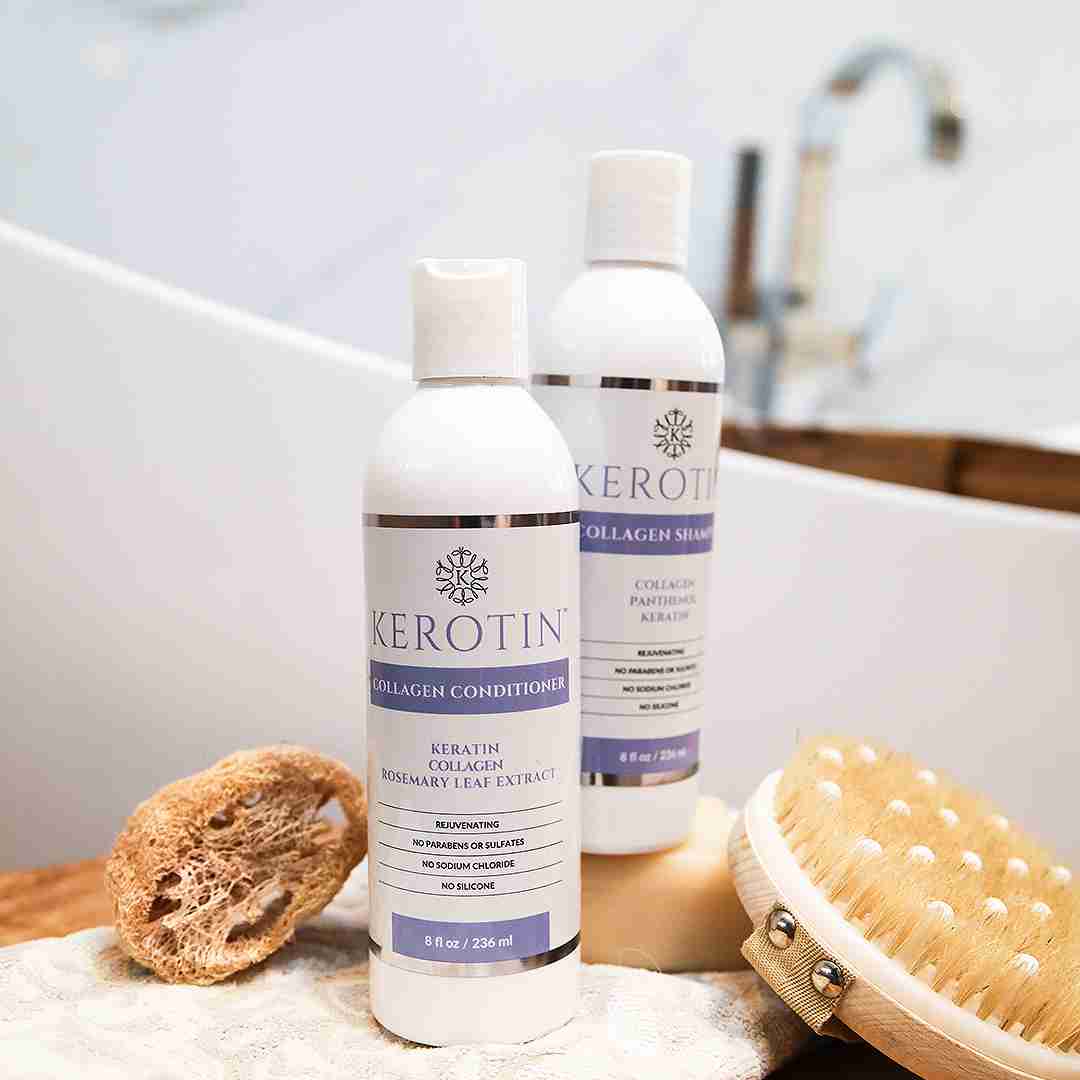 Collagen Shampoo

This anti-aging and reconstructing shampoo does more than
simply cleanse. Infused with hair-reconstructing amino acids,
hydrating properties and powered by Collagen and Keratin, this
formula reverses signs of maturing by rebuilding the hair's internal
structure and repairing your hair's natural integrity, making it more
resistant to breakage while eliminating split ends and frizz. The
the formula is free of harsh sulfates and cleanses without stripping hair
of its natural oils, leaving hair supple and revitalized.

Collagen Conditioner
Achieve silky, frizz-free, and supple locks with the Collagen
Conditioner. Formulated with a blend of essential oils and
follicle-stimulating natural extracts, the conditioner replenishes
moisture to the scalp. It nourishes from root to tip while targeting
early signs of maturing. Fortifying the natural hair fiber and repairing
the damage.
WHAT MAKES THE COLLAGEN LINE DIFFERENT?
The collagen shampoo and conditioner are ideal for damaged hair. Unlike the freshening line which focuses on improving hair growth, the collagen line targets signs of aging such as thinning, breakage, dull and lifeless hair and reverses damage by restoring the hair's natural integrity and elasticity, revitalizing hair strands, leaving hair plum and with a rejuvenated look. It is also ultra-hydrating and moisturizing providing benefits to the scalp by eliminating dead skin cells and impurities which prevent healthy hair growth.

WHAT IS INSIDE THE COLLAGEN LINE?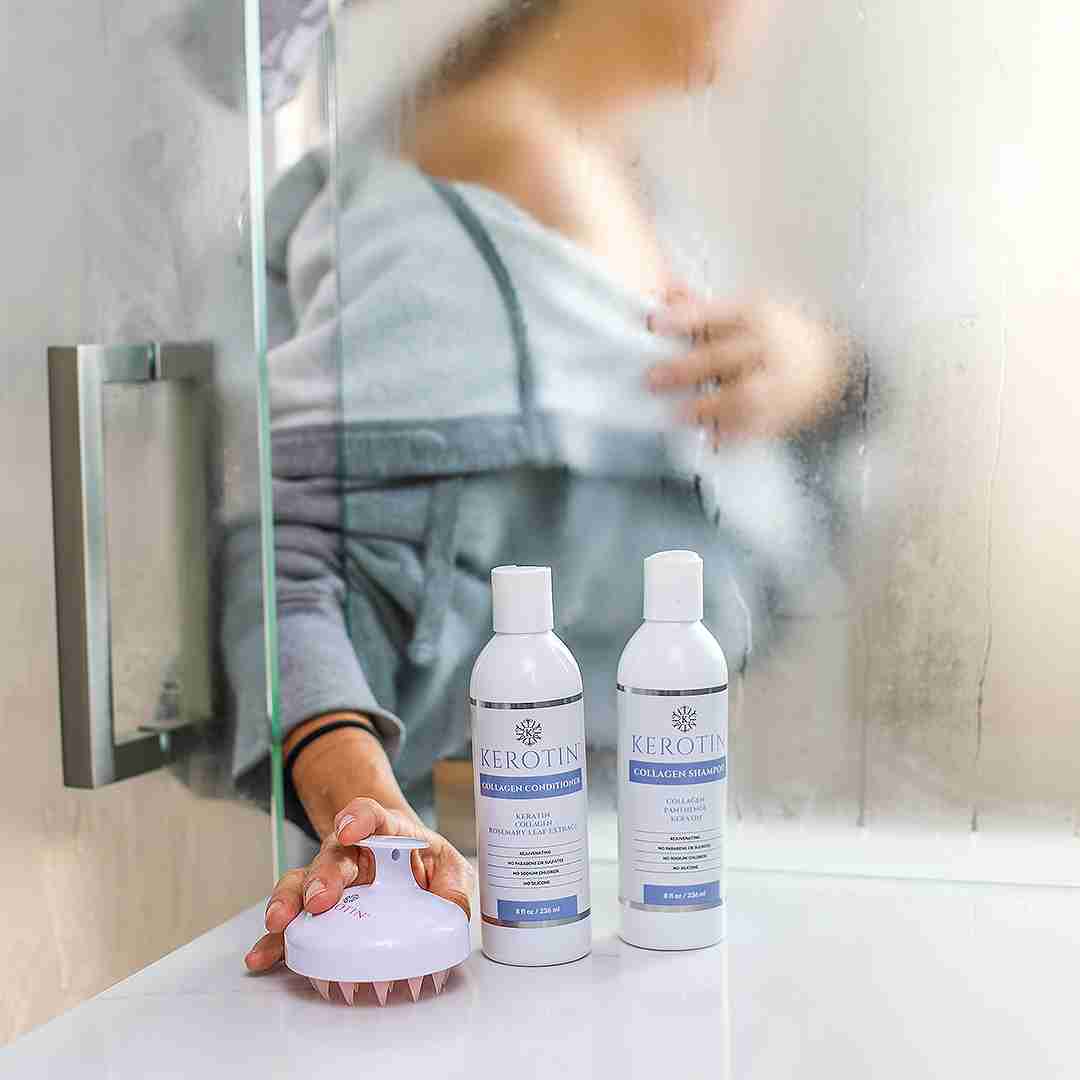 Keratin: seals hair cuticles, helps with frizz, and gives hair a more glossy finish


Panthenol:  which is a vitamin when combined with keratin it helps better spread the keratin onto your dermis helping with hair growth. Panthenol is the main ingredient found on most hair masks, it's conditioning and hydrating as well as anti-inflammatory 

Rosemary Extract: stimulates hair follicles and helps with hair growth


Aloe vera: has enzymes that repair dead skin cells on the scalp preventing itchiness and dandruff
COLLAGEN SHAMPOO AND CONDITIONER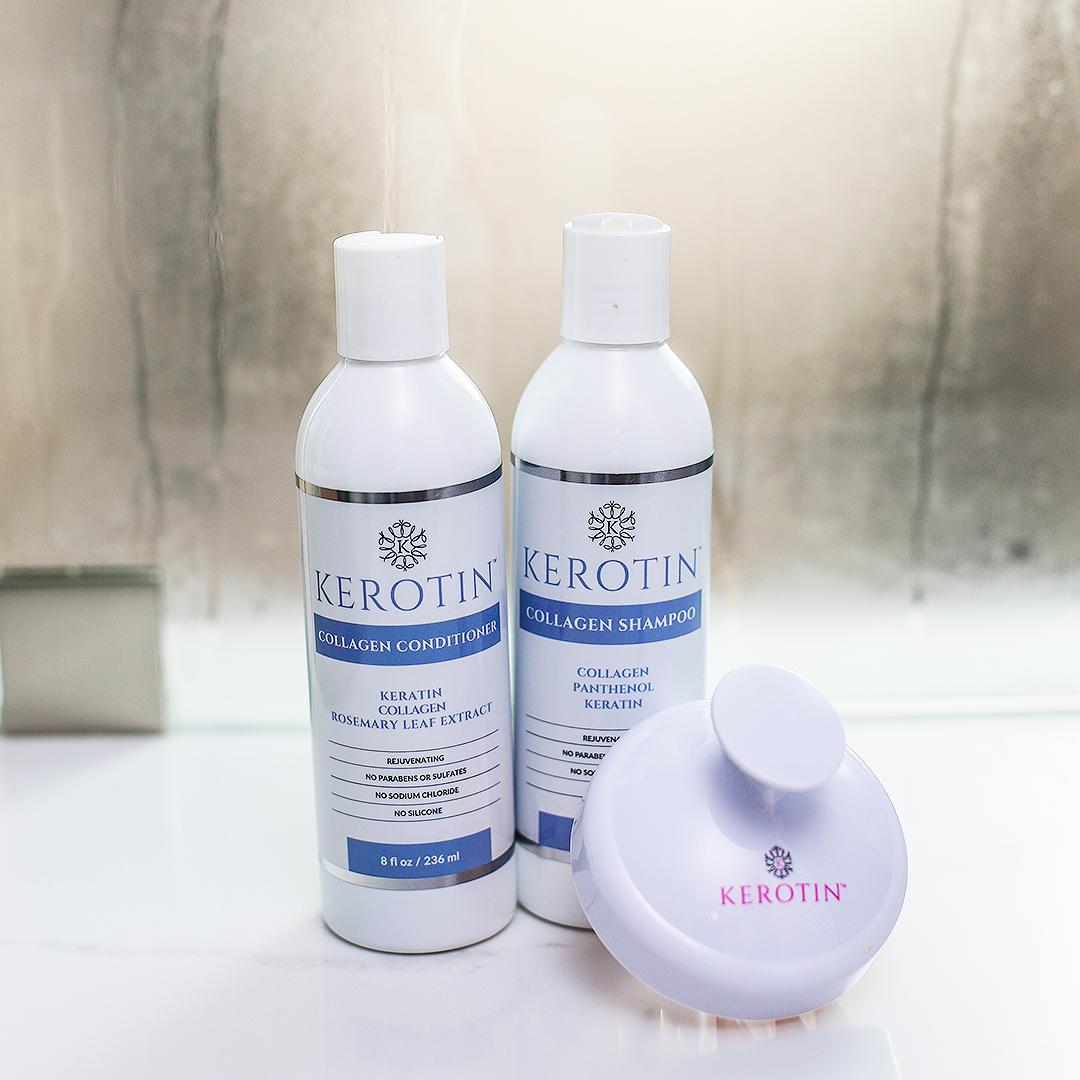 This dynamic duo of shampoo and conditioner is formulated with scientifically proven and natural ingredients which target early signs of aging by reconstructing and hydrating the hair strands from inside out. Preventing breakage, sealing split ends, and rejuvenating your hair while eliminating frizz and increasing plumpness.

Drug-Free – Free of Minoxidil
Moisturizes
Prevents Breakage
Repairs Damage
Seals Split Ends
Eliminates Frizz
Made in America
Cruelty-Free