BENEFITS OF KERATIN FOR FINGERNAIL HEALTH



WHAT IS KERATIN?
Keratin is the protein that makes up hair and nails. The strength of your hair and nails reflects the amount of Keratin in them: low amounts of Keratin can lead to breakage of the hair strand and brittle nails.

Keratin is the key structural protein that makes up hair, nails, and the outer layer of skin. The build-up of Keratin is what creates a strong structural hair strand that builds endurance to heat damage, color damage, and hair breakage. The build-up of Keratin on hair strands promotes hair growth by creating stronger, longer, and fuller hair.

Keratin is the key ingredient to nail health and reaching nail goals. 
Like hair, the nail plate consists of hard keratin and lipids (BARBA et al., 2010). The build-up of Keratin in nails is seen in longer nails that surpass the nail bed and nail strength that creates endurance to everyday wear and tear.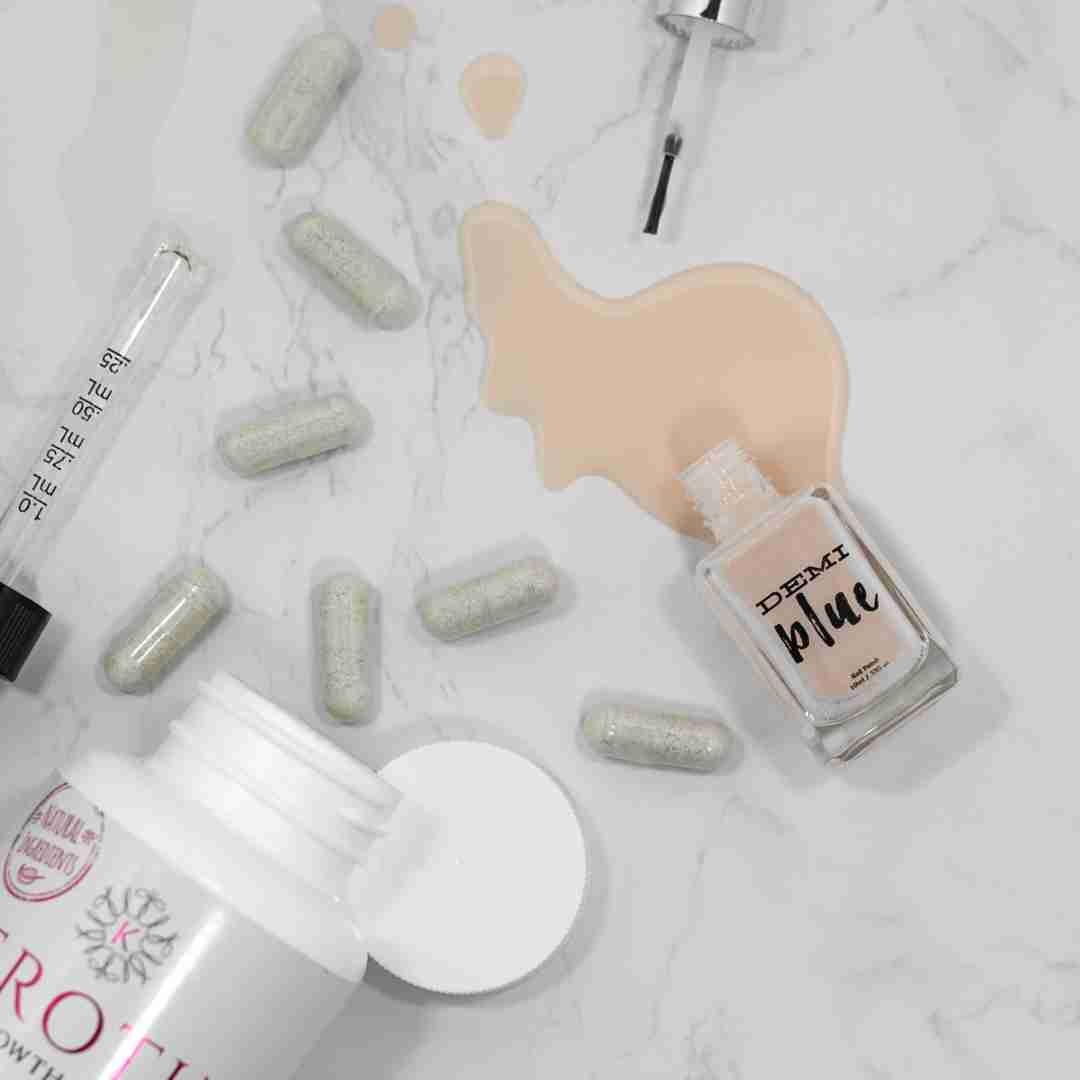 How to build keratin for nail health?
Keratin can be built from the inside out and outside in. Consuming a hair growth vitamin designed to provide the body with the ideal nutrition to support the development of Keratin is the most effective way of promoting nutrition from the inside out. To promote Keratin in nails you may nourish from the outside in with a nail treatment such as DemiBlue Deep Nutrition Nail Treatment that is formulated to build up Keratin in nails to create stronger, healthier nails.


A severe deficiency of vitamins may result to nail fragility and thinning:
- Vitamin A strengthens nails and helps their growth
- Vitamin B6 helps the body assimilate proteins
- Vitamin B12 assists in the circulation and blood flow through the nail matrix
- Vitamin C strengthens against infections
- Vitamin D helps utilize calcium
- Vitamin H (biotin) stimulates cell renewal and improves both the strength and the growth of the nail and reduces moisture loss. (SESHADRI; DE, 2012).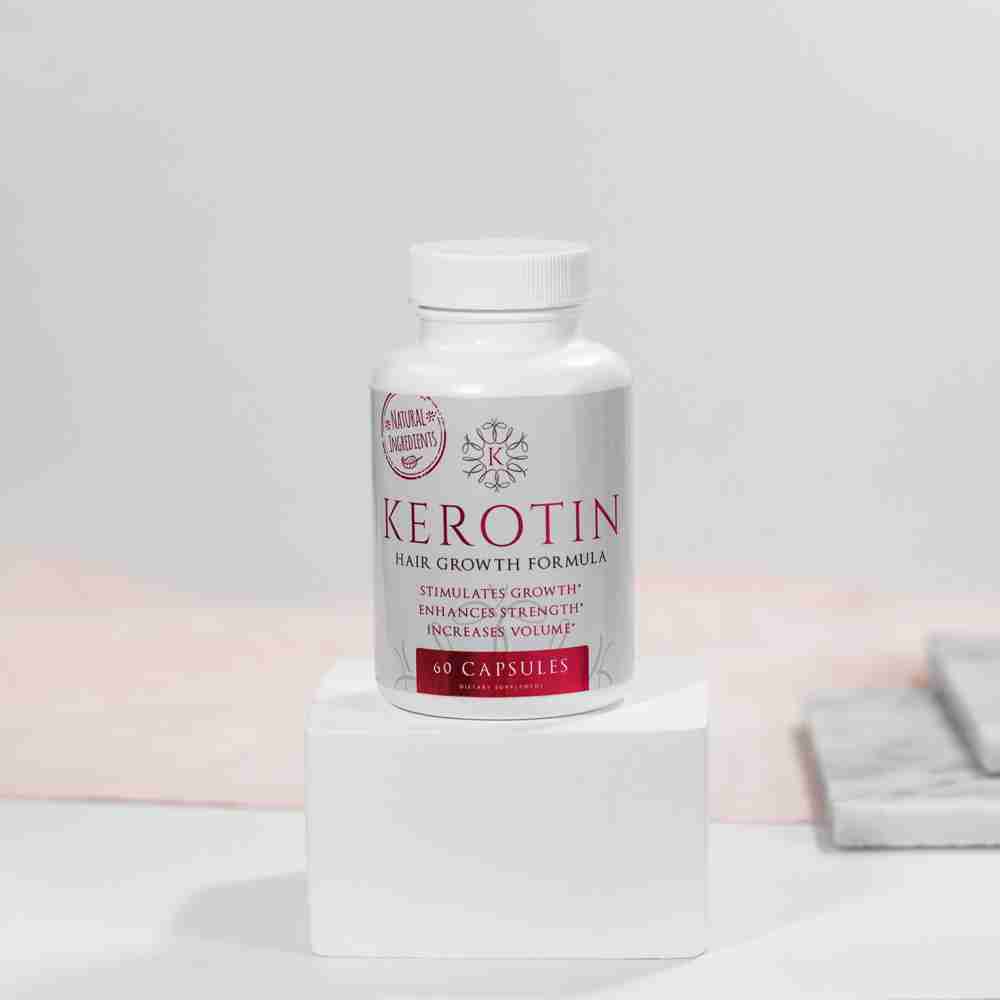 Kerotin Hair Growth Formula Nail Benefits:
- Prevents White Spots on Nails
- Promote Fingernail Health
- Promote Nail Growth
- Strengthen Weak Nails
- Build Resistant Nails


Did you know 30% of women suffer from nail brittleness?⁠

⁠Nail brittleness is a common complaint affecting up to 30% of women over 50 years of⁠
age (SESHADRI; DE, 2012).⁠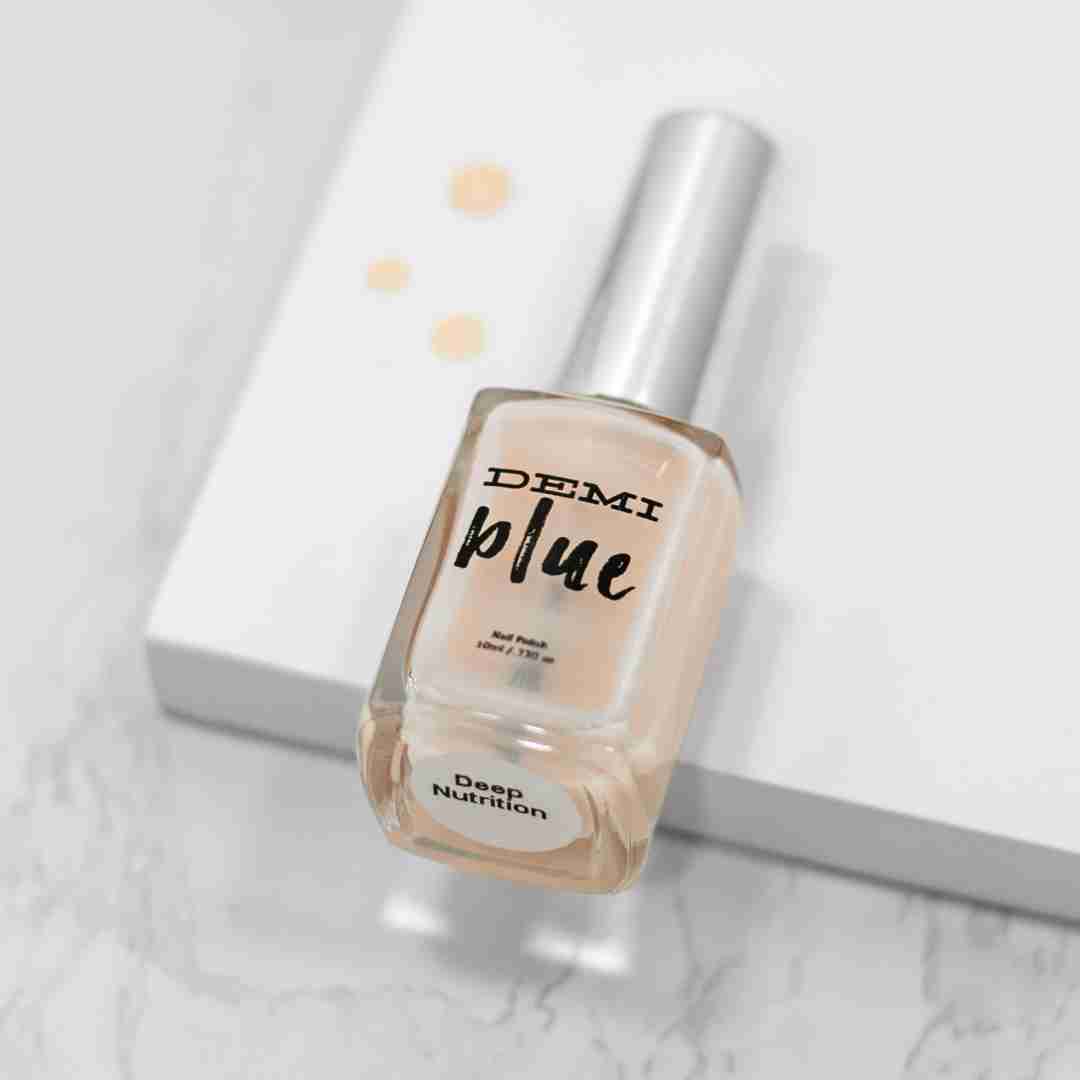 Demi Blue Deep Nutrition Nail Treatment Benefits:
- Promote Healthy Nails
- Nourish Peeling Nails
- Strengthen Thin Nails
- Even Ridges in Nails



Demi Blue Deep Nutrition Nail Treatment Ingredients:
- Coconut, Apricot, Avocado, Passiflora, and Salicornia Oil
- Vitamin C, B1, B2
- Minerals and Fatty Acids (Amino-Acids)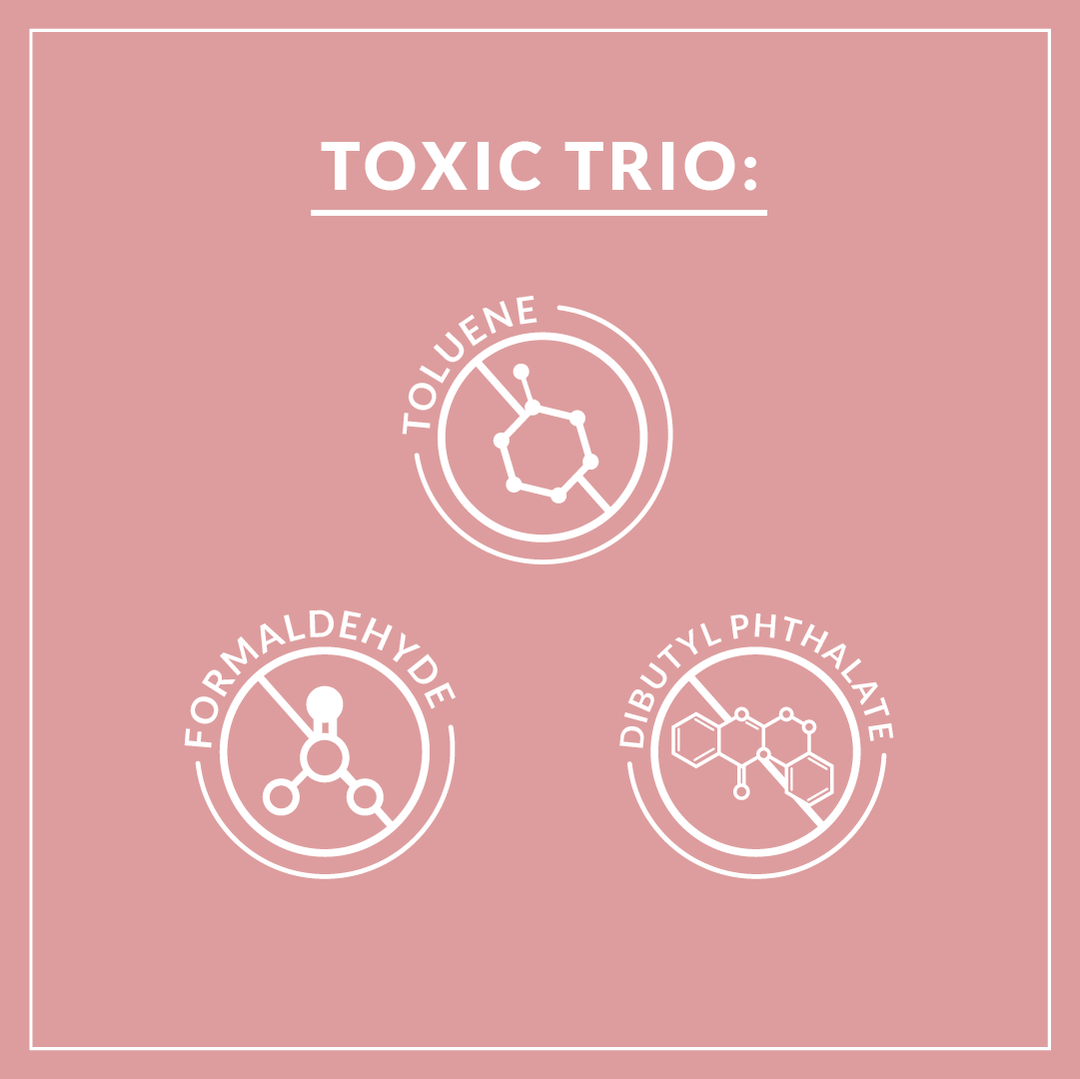 What Are Toxins?
Toxins are harmful ingredients that can cause long-term damage to overall health and ultimately affect nail health. The main thing to look out for is the Toxin Trifecta that consists of Formaldehyde, Toluene, and Dibutyl Phthalate.

1. Formaldehyde is used in high concentrations and is found in nail hardeners.
Formaldehyde Side Effects:
- Cancer, skin problems and nausea
- Irritate eyes and airways

2. Toluene is used to smooth the application of nail polish.
Toluene side effects include:
- Affect the heart, liver, kidney, and nervous system.2
- Dizziness, unconsciousness, and eye irritation

3. Dibutyl Phthalate is used to soften nail polish and prevent cracking.
Dibutyl Phthalate side effects include: fertility impairment and harm to an unborn child

Is There A Healthy Nail Regimen?

Healthy Nail Regimen:
Step 1: Wash your hands
Step 2: Dry hands and wipe nails with a lint-free microfiber pad
Step 3: Apply Deep Nutrition Nail Treatment and let dry
Step 4: Apply Nourishing Oil to the cuticle and massage into the cuticle to
promote blood flow and nail growth


Remember: A vitamin a day keeps nails strong and healthy!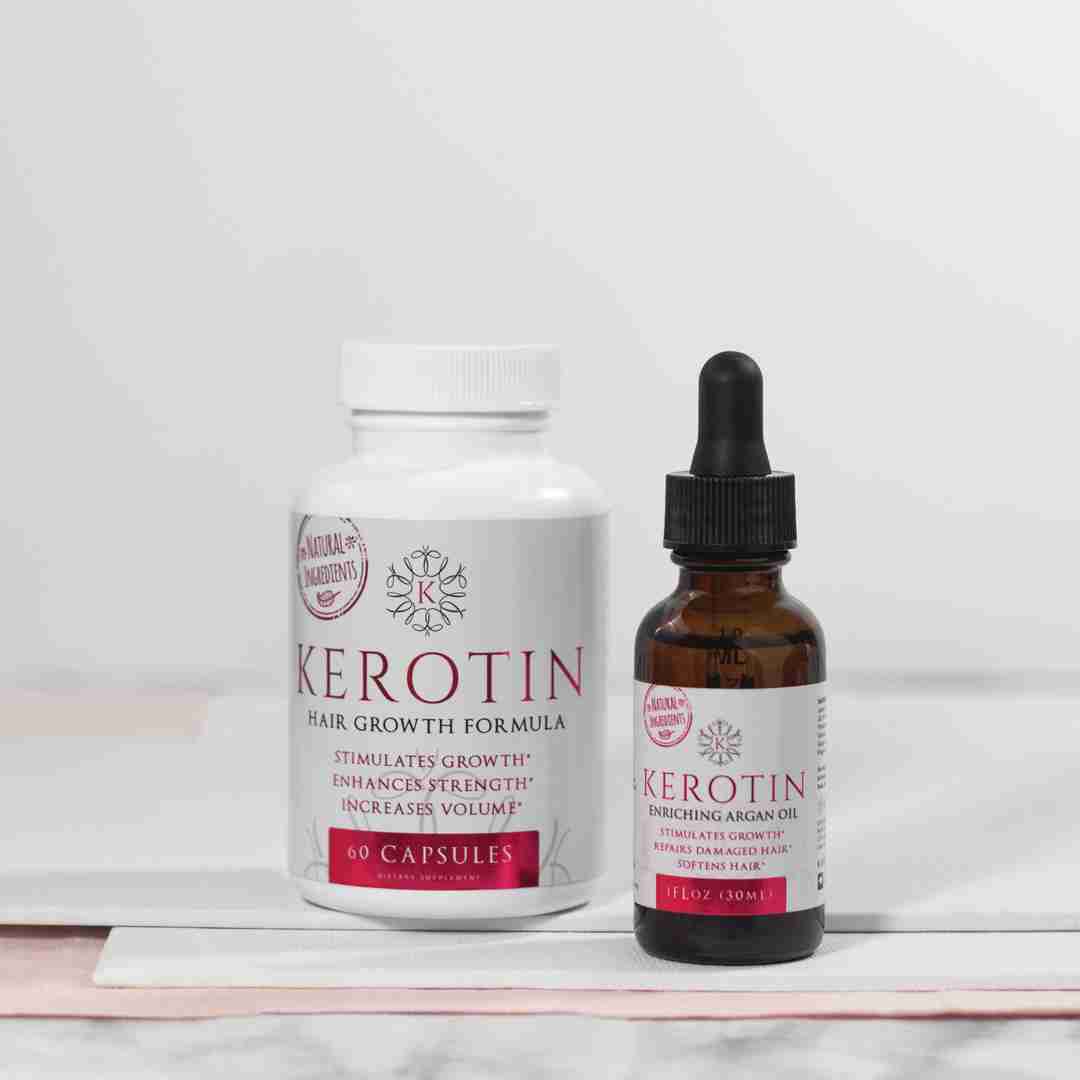 Oil and Vitamin


Hair Growth Formula:
A unique combination of all-natural nutrients and extracts
Provides all the necessary nutrients for healthy, strong nails in two easy-to-take pills a day
All-natural, drug-free, sugar-free, vegan, made in the U.S.
Each bottle contains 60 capsules, enough for one-month treatment
No artificial ingredients, no side effects or complications


Nourishing Oil: 
 9 nutrient-rich oils that benefit overall nail health
 It is also safe for sensitive and acne-prone skin