This package is designed for brides who are looking to stand out and make a statement with their OWN hair! There is no need to spend hundreds of thousands of dollars on a hair extensions that will last for one night when you can have longer, fuller and healthier hair for a life time!
This package includes:
- 4 months worth of our best-selling hair growth vitamins: natural, drug-free, GMO and sugar free
- Reconstructive shampoo and conditioner: keratin sustains hair growth and natural oils deeply moisturize hair
- Argan oil: prevents split ends and adds shine
- FREE silk pillow case: prevents hair breakage and maintains styling throughout the night!
Customer Reviews
Write a Review
Ask a Question
Filter Reviews:
Conditioner
hair
Kerotin
Pillow Case
pills
tangles
pack
Bridal Party
tablets
condition
01/19/2020
Elisabete M.
Canada
Great product 100% does what it says
Best deal and I love all these products and use them faithfully every other day depending on what I'm using ..., the pills I take everyday. I have been using for 6 months and would not go back to any other product. First month you can notice a difference in the texture of your hair. Second month some growth , fuzziness is tamed down if you have curly hair. Third month and beyond my hair keeps growing, feels so soft , can't say enough. I'm 55 years old, lost my hair due to medical condition, since using this product my hair has grown unbelievable at a great pace. ❤️❤️❤️ pic top and bottom pic two weeks apart. 6 months in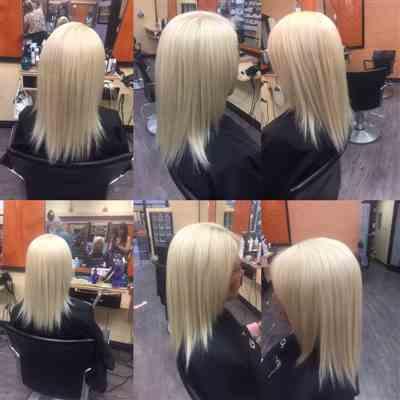 01/01/2020
Maxine A.
Australia
Perfect Pack
Love this pack. The shampoo and conditioner are amazing and i love the argan oil too. Have not used my pillow case yet but it feels lovely. The Kerotin tablets i am using daily. This is a great pack!
AT
12/13/2019
Amanda T.
Australia
Great Value
The pack was everything I expected from Kerotin except that the Pillow Case was a surprise. It's King Size! I'll never stop using the Kerotin pills - they are supurb, the Brush gets out tangles without pulling my hair out...... Everything about this pack is great value for me and my hair. I highly recommend the Bridal Party.
There is nothing more rewarding than seeing a customer with a positive feedback. Thank you so much for taking the time to share your experience with the product. <3 :)
11/11/2019
Angel
AU
I love this
I used these products prior to my wedding for a couple weeks and my hair started looking a lot healthier and grew way quicker I definitely recommend this product!